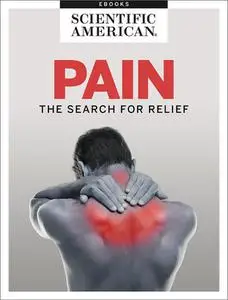 Pain: The Search for Relief by Scientific American Editors
English | July 15th, 2022 | ISBN: 9781250121592 | 180 pages | True EPUB | 2.69 MB
Burning. Shooting. Stabbing. Sometimes the cause is unknown. Sometimes it begins as the result of an injury. Whatever form it takes, chronic pain often resists treatment. In this eBook, we examine the latest advances in understanding the pathology of chronic pain and the efforts to find better, non-opioid treatment options including electrical stimulation of nerves, venom from spiders and other creatures and psychological interventions including virtual-reality therapy and acupuncture.