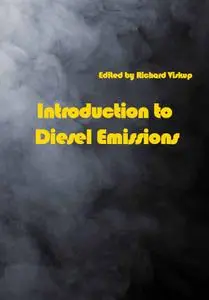 "Introduction to Diesel Emissions" ed. by Richard Viskup
ITExLi | 2020 | ISBN: 1789840368 9781789840360 178984035X 9781789840353 1789855063 9781789855067 | 113 pages | PDF | 21 MB
The main concern of this book is to expand knowledge of readers and bring together the latest research findings related to diesel engine exhaust emissions. The book discusses the generation of diesel exhaust emissions and mitigations, performance, emissions and combustion evaluations, utilisation of alternative biodiesel fuels, comparison of different techniques for measurement of soot and diesel particulate matter, analyses of diesel particulate matter flow pattern, and chemical composition of diesel particulate matter.