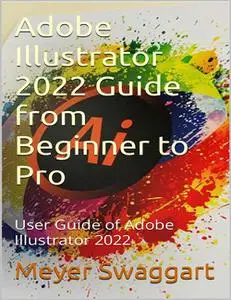 Adobe Illustrator 2022 Guide from Beginner to Pro: User Guide of Adobe Illustrator 2022
English | 2022 | ASIN: B09Q3KGW66 | 51 pages | PDF,EPUP,AZW3 | 2.86 MB
Adobe Illustrator is used for creating a variety of graphics you can produce logos, detailed illustrations, leaflets, web page designs and many more. So this is the big one, everything we create in Adobe Illustrator is a Vector which means there are no pixels involved at all. The graphics are made out of paths and anchor points which make them saleable to any size with no loss of quality.