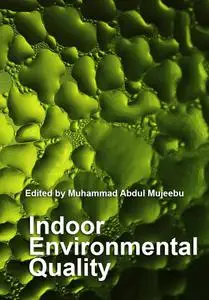 "Indoor Environmental Quality" ed. by Muhammad Abdul Mujeebu
ITExLi | 2019 | ISBN: 1789852528 9781789852523 178985251X 9781789852516 | 122 pages | PDF | 24 MB
The book covers an overview of indoor environmental quality (IEQ) and its research progress, IAQ and its monitoring, the best indoor illumination scenes, IEQ in healthcare buildings, and acoustic comfort in residential buildings and places of worship. This book is expected to benefit undergraduate and postgraduate students, researchers, teachers, practitioners, policy makers, and every individual who has a concern for healthy life.