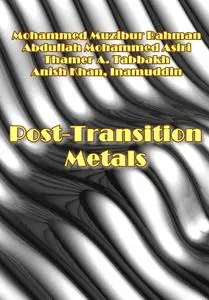 "Post-Transition Metals" ed. by Mohammed Muzibur Rahman, Abdullah Mohammed Asiri, Thamer A. Tabbakh, Anish Khan, Inamuddin
ITexLi | 2021 | ISBN: 1839682612 9781839682612 1839682604 9781839682605 1839682655 9781839682650 | 178 pages | PDF | 17 MB
This book provides an overview of the history as well as the physical, structural, optical, and chemical properties of post-transition elements. It also discusses methods for the detection and separation of these metals, including special methods for determining their presence in industrial and organometallic products. The information contained herein is useful for physicists, researchers, chemists, materials engineers, and students.