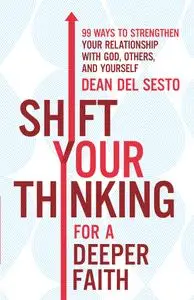 Shift Your Thinking for a Deeper Faith: 99 Ways to Strengthen Your Relationship with God, Others, and Yourself by Dean Del Sesto
English | August 6th, 2019 | ISBN: 0800728998 | 304 pages | EPUB | 6.37 MB
In the busyness of life, it's easy to get distracted and disconnected from the many promises God has made about who he is, the strength we find in him, and the abundance of spiritual tools, abilities, and assets we have at our disposal. These are not necessarily things we have to search out to acquire–they already exist within us. And Dean Del Sesto wants to help you access them every day.