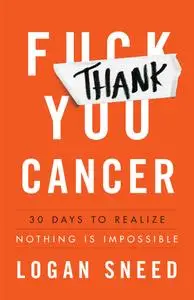 Thank You, Cancer: 30 Days to Realize Nothing Is Impossible by Logan Sneed
English | December 3rd, 2019 | ISBN: 1544505019 | 186 pages | EPUB | 4.70 MB
What if the worst thing that's ever happened to you was actually the greatest blessing you've ever received? When Logan Sneed was diagnosed with stage-4 brain cancer, he used a diagnosis that's usually a death sentence as a springboard for the life of his dreams. No obstacle—not even cancer—would stop him from creating the life he wanted.