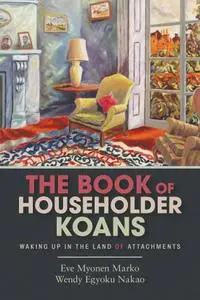 The Book of Householder Koans: Waking Up in the Land of Attachments by Eve Myonen Marko, Wendy Egyoku Nakao
English | February 4th, 2020 | ISBN: 194862608X | 240 pages | EPUB | 1.57 MB
Zen koans, beginning some 1500 years ago, refer to stories or questions arising in encounters between monks and old Chinese and Japanese masters, and include commentaries designed to help the Zen practitioner awaken. Koans like Hakuin's What is the sound of one hand clapping? are well-known, and the word koan has even gone mainstream.