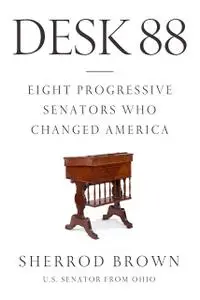 Desk 88: Eight Progressive Senators Who Changed America by Sherrod Brown
English | November 5th, 2019 | ISBN: 0374138214 | 368 pages | EPUB | 1.53 MB
Since his election to the U.S. Senate in 2006, Ohio's Sherrod Brown has sat on the Senate floor at a mahogany desk with a proud history. In Desk 88, he tells the story of eight of the Senators who were there before him. Despite their flaws and frequent setbacks, each made a decisive contribution to the creation of a more just America. They range from Hugo Black, who helped to lift millions of American workers out of poverty, to Robert F. Kennedy, whose eyes were opened by an undernourished Mississippi child and who then spent the rest of his life afflicting the comfortable.