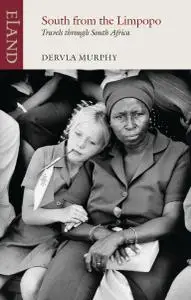 South from Limpopo: Travels through South Africa by Dervla Murphy
English | October 30th, 2016 | ISBN: 0879519487, 1585671274 | 545 pages | EPUB | 3.68 MB
South from Limpopo is a social, cultural and political journey through South Africa, before, during and after the transfer of power in 1994, by the much-loved and formidable travel writer, Dervla Murphy. It is an account of three journeys, covering more than 6000 miles by bicycle, which took Murphy through all nine provinces of the new South Africa. She talked to people of all colours and political persuasions from wealthy and fearful whites, to impoverished, rural Boers and black farm labourers, to Indian shopkeepers and those living in the vast townships. To read this unique book is to share a gruelling experience of a country in tumultuous transition.