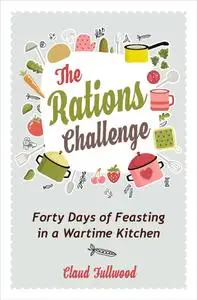 The Rations Challenge: Forty Days of Feasting in a Wartime Kitchen by Claud Fullwood
English | December 22nd, 2019 | ISBN: 0745980775 | 160 pages | EPUB | 15.84 MB
Food is always a hot topic - Food waste, food banks, food miles, local versus imported. As we all need food, we can't ignore it. But as some families struggle without enough food to live on, others are challenged to consider how much they throw away, or how to make the food they have go further. Which is why Claud Fullwood set herself the challenge of living on World War Two rations for Lent. It opened her eyes not only to issues of hunger and waste, but also to the many ways in which we have the power to fix our groaning food system, make our families stronger and our communities whole again.