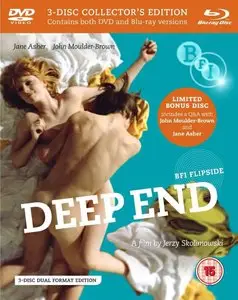 Deep End (1970)
DVD9 + DVD5 (VIDEO_TS) | PAL 16:9 (720x576) | 01:28:26 | 7,49 Gb + 1,56 Gb
Audio: English AC3 2.0 @ 320 Kbps | Subtitles: English SDH
Genre: Comedy, Drama, Romance | Germany, UK
John Moulder-Brown plays a teen-aged London bathhouse attendant who forms a business alliance with female attendant Jane Asher. The object is to obtain better tips from their clients, but soon the impressionable Moulder-Brown falls in love with the older Asher. Brushed off by the girl in favor of a handsome swimming instructor, Moulder-Brown makes several halfhearted attempts at revenge. When the boy and girl finally do get together sexually, the event is motivated by lust and has tragic results. Deep End observes how adolescent obsession can mushroom into disaster if one doesn't have the emotional equipment to cope.
IMDB
The pool is often a hotspot of youthful longing and discovery in cinema, and in this 1970 film, re-released by the BFI, Polish filmmaker Jerzy Skolimowski brings the generational confusion, pop sensibilities and emotional chaos of late 1960s Britain to a tattered old London bathhouse.

Fresh-faced and virginal, 15-year-old Mike (John Moulder-Brown) takes a job as a pool assistant and learns the ropes from beautiful older colleague Susan (Jane Asher) while fighting off the advances of a randy middle-aged client (Diana Dors) on his first day. Susan is a tease with Mike, whose innocent, growing obsession with his friend and workmate leads him to follow her on a date to a dirty movie with her fiancé and fume over her affair with an older man. Susan is Mike's flighty, untouchable guide to the world of the flesh, and Skolimowski has fun with Mike's wide-eyed discovery of sex and lust in all its guises, lending his film a loose, freewheeling feel and keeping one foot in the real world and another in the allegorical world of the pool. Along with music from Can and Cat Stevens, a bizarre, beautiful ending is the high point of this wonderfully mysterious film.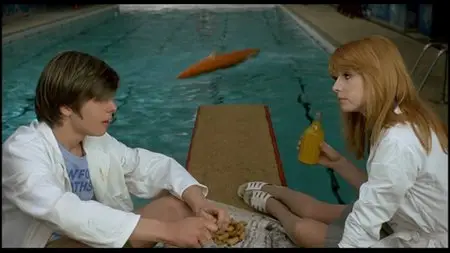 This quirky black sex comedy is the story of a boy's bizarre and unsentimental education. Moulder-Brown plays Mike, a handsome 15-year-old whose first job has him working in the men's section at a seedy bathhouse in a decidedly unswinging London. He meets a fellow employee, sexy 23-year-old redhead Susan (Asher), who teaches him the ropes and gets him to agree to refer his male clients to her in return for her female clients so that they can both earn better tips. He soon learns to exploit his looks by flirting with the women and encouraging them to fantasize about him. Mike develops an enormous crush on Susan but, looking upon him as a boy, she rejects his advances by telling him she is engaged. However, her constant teasing drives him wild and her affair with the swimming instructor infuriates him. Crazed with his obsessive love, he plots to break them up.




Polish filmmaker Skolimowski, who wrote the screenplay for Roman Polanski's directorial debut, KNIFE IN THE WATER, here has made a powerful, disturbing film on the sexual awakening of a young boy in a sleazy environment. The film, which has an uneasy sense of humor, is well directed, well acted (especially by Asher), and well worth seeing.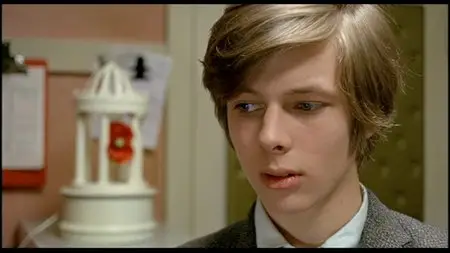 It's amazing to think this could have slipped the net for so long: it should be up there with Blow Up or Repulsion – both outsiders' views of 60s Britain, as is this. The principal setting is a public swimming-pool, where callow new assistant Mike (John Moulder-Brown) is shown the ropes, floats, and a whole lot more by his worldlier colleague Susan (Jane Asher). Mike's puppy-love obsession with Susan is sketched against a backdrop of hideously dated sexual attitudes, a time when a man could take his date to a porn movie, and when a swimming teacher could casually lech over his teenage pupils. Most lamentable, though, is the passing of an era when you could take such risks with tone and content. Deep End is bravely ambiguous and disjointed, lurching unpredictably between comedy and creepiness; but the characters are bracingly down to earth. Asher, in particular, has the looks of a supermodel but the cosiness of a tea lady. In fact, everything about this singular film – the camerawork, the imagery, the soundtrack – feels vibrant and surprising in a way that makes most modern coming-of-age movies look formulaic and, well, shallow.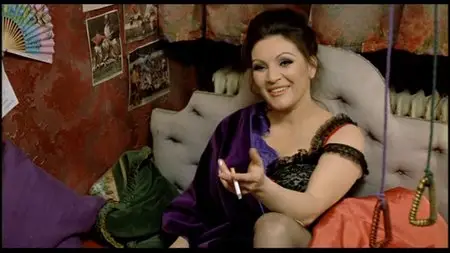 Jerzy Skolimowski revisits the young romance of his Innocent Sorcerers screenplay, the callow idealism replaced by pubescent clamminess. The result plays like curdled Baudelaire, an ominous jibe at the moony tidiness of coming-of-face stories (Summer of '42 came out the same year), and fairly unforgettable. Cat Stevens' "But I Might Die Tonight" sets the tone, the gangly protagonist (John Moulder-Brown) is a 15-year-old lad who finds his first job (and achieves adolescence) at a seedy London bathhouse. There's something of Suspiria's ballet mausoleum to the edifice – walls are decorated with dilapidated tiles and peeling paint, the green of chlorine, doorways and innocence dominates until red is introduced, the boy is readily used as a masturbatory accessory by an amorous gorgon (a show-stopping bit by Diana Dors).




Jane Asher is the self-possessed tease Moulder-Brown works with, who lets him fondle her in the dark of a porno theater before turning around and slapping him ("I love her," the young "pervert" declares to the police). Asher leads him on, and starts taking the form of the anxieties churning within him: Squirming with frustration as his dream-girl steps out on a date, he bounces between a hot-dog stand and a strip joint, until finally landing in the makeshift boudoir of a worn prostitute (Louise Martini), one leg in a nylon stocking and another in a plaster cast. A work of subtly disturbing shifts and queasy fluids – the foamy mess of a rogue fire-extinguisher, the swimming pool into which Moulder-Brown dives with a nude cardboard figure cut in Asher's image, the final mix of water and blood. The climax is staged in a drained pool, angled a la Chabrol: The boy's fantasies collide with reality, a deluge washes them all away. Somehow simultaneously sardonic and sensitive, Skolimowski's brilliantly unsentimental dark comedy suggests Lindsay Anderson and Polanski, or what Rushmore might have been with its cutesies under control. With Karl Michael Vogler, Christopher Sandford, Erica Beer, and Anita Lochner.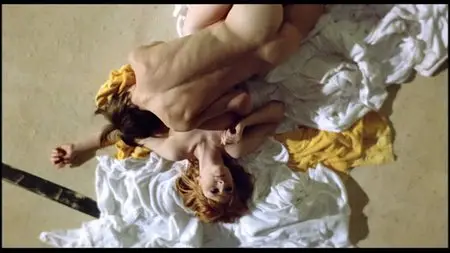 Features:
Disc One:
- Starting Out: The Making Of Deep End - comprehensive documentary
- The Deleted Scenes - documentary discussion on the omitted scenes
- Careless Love (Francine Winham 1976, 10 mins) - Disturbing featurette starring Jane Asher

Disc Two:
- Recalling Deep End - onstage May 2011 BFI Southbank discussion with Jane Asher and John Moulder-Brown
Download:










Interchangable links.
Many Thanks to GuyG for original upload!
No More Mirrors.