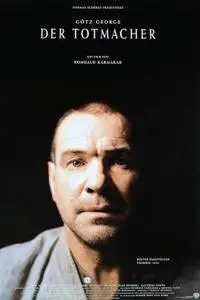 The Deathmaker (1995)
DVDRip | AVI | 640x352 | XviD @ 2216 Kbps | 110 min | 1,86 Gb
Audio: Deutsch AC3 2.0 @ 192 Kbps | Subs: English (srt)
Genre: Crime, Drama
Director:
Romuald Karmakar
Writers:
Romuald Karmakar, Michael Farin
Stars:
Götz George, Jürgen Hentsch, Pierre Franckh
Fritz Haarmann, who has killed at least 27 boys, is questioned by a psychology professor in order to find out whether he is sane and can be held responsible for his crimes. During this interrogation Haarmann reveals his motives and his killing methods.
I really think that in this movie Gotz deserved an academy award. When you watch the movie you really think: "This guy is a fuc…g psychopath!" Especially when he talks about how he chopped a corpse and then laughs, like it was fun! He says that he made sausages out of it… And yet somehow… you see this man, who in reality is still a boy. He hasn't got a clear idea of what a crime is, or how he should feel about it. Creepy stuff and for this performance Gotz deserved an Oscar.

The mood is very creepy also. Like a true European film it focuses on feelings rather than special effects where you can see how arms and legs were chopped of. This is not a movie about the act of killing but a movie about the psyche of a mass murderer.

Somehow it's even better than the Silence of the lambs. :)

See it! It's a must!
(click to enlarge)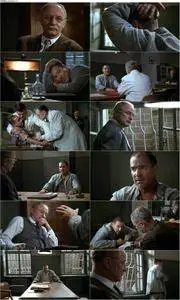 More in My Blog