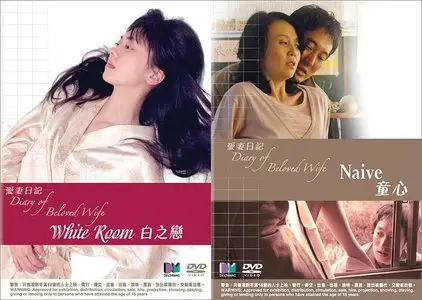 Diary of Beloved Wife [2007] Part 3
White Room (2006) + Naive (2006)
DVD9 | VIDEO_TS | NTSC 16:9 | 01:11:40 + 01:11:49 | 7,93 Gb
Audio: Japanese AC3 2.0 @ 192 Kbps | Subs: English, Chinese S/T
Genre: Drama, Sexploitation
==========================================================================
Diary of Beloved Wife: White Room (2006)
Sachiko and Yoshida are newlyweds, and have just moved into a newly-constructed apartment with completely white rooms. It's reasonable to expect that they would be enjoying their newlywed life, but Sachiko is refusing to go along with Yoshida's sexual demands. One day, Yoshida's junior colleague, Kato, shows him a video. Its title is White Room: Evening Classroom Inspection, and in it a girl is shown holding a photograph of her mother against her thigh while engaged in fondling. But the astounding thing is that it is a room in their newly-constructed apartment! Yoshida stealthily takes the video home, but Sachiko sees what it contains…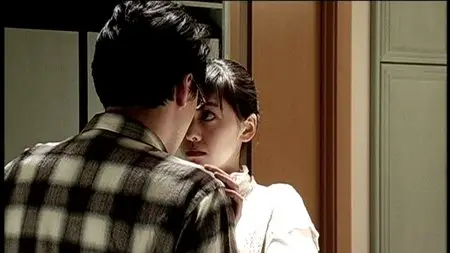 ––––––––––––––––––––––––––––––––––––––––––––––––––––––––––––––––-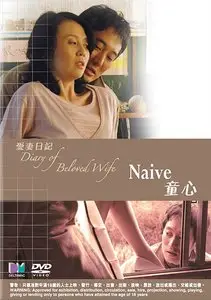 Diary Of Beloved Wife: Naive (2006)
Director:
Tomioka Tadafumi
Yoko (Youko) is an ordinary housewife living in an ordinary apartment block. She has no real complaints as she goes about her tedious days, although her husband, Shinichi, is rather predictable in bed. They have one son, Junichi, and Yoko feels at a loss regarding his recently-acquired adolescent interest in sex and his secret stash of erotic magazines.
Junichi (Jyun lti) is about to write his junior high school entrance exams, so he's heading off to cram school camp for New Year. Before going, he makes a surprising suggestion: "Why don't you guys go somewhere for New Year?¨
Yoko and Shinichi are suddenly faced with the prospect of New Year apart from their son. How will this couple, who've already lived half of their lives, change their behavior when it's just the two of them…?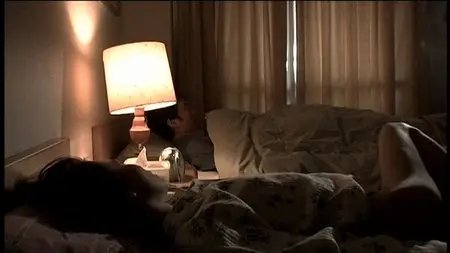 Special Features: None
Diary of Beloved Wife [2007] Part 1
- Saucepot (2006) + Smoke Gets In Your Eye (2006) - is available
hereDiary of Beloved Wife [2007] Part 2
- Diary of Devoted Wife (2006) + Feast (2006) - is available
here
Many Thanks to Original uploader.