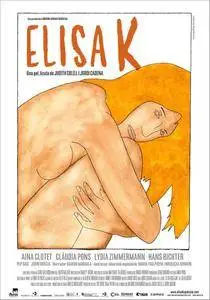 Elisa K (2010)
DVDRip | MKV | 718x436 | x264 @ 3373 Kbps | 71 min | 1,94 Gb
Audio: Català and Español - each AAC 2.0 @ 256Kbps
Subs: English, Français, Español (embedded), Italiano, Português-Br (srt)
Genre: Drama
Directors:
Jordi Cadena, Judith Colell
Writers:
Lolita Bosch (novel), Jordi Cadena (screenplay)
Stars:
Aina Clotet, Clàudia Pons, Lydia Zimmermann
Elisa (Clàudia Pons) is just 10 years old when a friend of the family abuses her. After the event, she cannot remember it, although she suffers trauma both initially and several years later.
The first half of the film is shot in black and white, with fixed camera work, while the latter portion - in which Elisa finally recalls the horror of her childhood - is shot in colour with frenetic, handheld lensing. This change of style offers little in the way of support to the narrative, coming across more as a show of ostentatious posturing by co-directors Jordi Cadena and Judith Colell than as a method of furthering the story in any significant fashion. Certainly, several of the earlier scenes are beautifully shot and the manner in which the key moment at which Elisa is assaulted is impressively handled off camera and yet still holds a decent amount of tension.
(click to enlarge)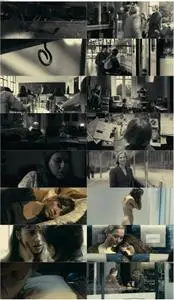 More in My Blog