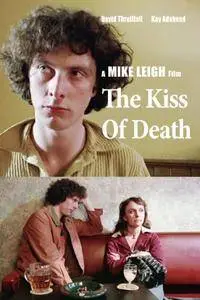 The Kiss of Death (1977)
DVDRip | MKV | 714x574 | x264 @ 1775 Kbps | 71 min | 1,06 Gb
Audio: English AC3 2.0 @ 192 Kbps + Director's Commentary | Subs: None
Genre: Comedy, Drama
Director:
Mike Leigh
Writer:
Mike Leigh (devised by)
Stars:
David Threlfall, John Wheatley, Kay Adshead
Trevor is an extremely shy undertaker's assistant. He always tags along with his good friend Ronnie, when he goes to the pub with his girlfriend Sandra. Sandra introduces Trevor to her more forward friend Linda. Linda has a difficult time getting Trevor to go out with her, but she finally gets him to go to a disco; he won't dance, so Linda dances with Ronnie.
Mike Leigh, uncompromising filmmaker who would later go on to reach stardom with "Naked" and "Secrets and Lies", showed all his potential power in his early made-for-TV film about an undertaker's assistant called Trevor.

This strange boy lives in a limbo between two worlds - the incredibly shallow and empty everyday life of English working-class youngsters and the terribly serious world of death and the dying. At first one gets the impression that he is half-witted, saying barely anything and occasionally grinning like an idiot.

When death is close, however, as in the scene with the sick granny, Trevor is transfigured: he knows exactly what to do, becomes authoritative and will not suffer priggishness. On the other hand, this intimate knowledge of death makes him unable to bear with the silly but necessary rituals of life, as shown in the "kiss of death" scene, where he is alone with a girl. This scene shows Leigh's supreme mastery of dramatic tension, as it goes on for about five minutes without the characters saying anything remotely sensible, but one feels that their every move is charged with some subliminal meaning.

Even if you do not care for deeper meanings, you might very well like this film. Leigh manages to be entertaining and humorous as always, showing much sympathy for his characters despite their unlikeable nature.
(click to enlarge)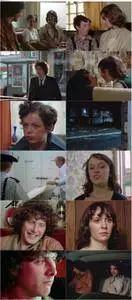 More in My Blog