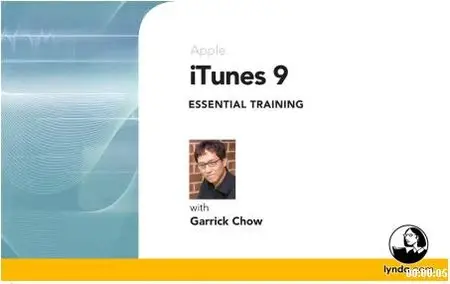 Lynda com - iTunes 9 Essential Training
Author: Garrick Chow | Released: 12/23/2009 | Duration: 04:50 | Format: BIN | Size: 565MB @RS,HF
iTunes 9 Essential Training
takes an in-depth look into Apple's popular music and media management application. Instructor Garrick Chow explores all aspects of this free application, from basic music management and playback to advanced iPod syncing options. Garrick shows how to browse and purchase music, TV shows, and movies from the online iTunes store, and how to find and listen to podcasts. He discusses the usefulness of Genius Mixes, the iTunes DJ, and the built-in backup features of iTunes. Exercise files accompany this course.
Topics include:
* Creating playlists, Smart playlists, and nested playlists
* Expanding a library across multiple hard drives
* Activating and using the Genius feature
* Setting up Home Sharing
* Understanding and utilizing the parental controls
mORE iNFO
Download Links:
HotFile (For Free User)
http://hotfile.com/dl/21828257/d7f2b8c/Lnd_iTunes_9_Ess-iRONiSO.part1.rar.html
http://hotfile.com/dl/21828256/706380f/Lnd_iTunes_9_Ess-iRONiSO.part2.rar.html
http://hotfile.com/dl/21828258/6c1bf17/Lnd_iTunes_9_Ess-iRONiSO.part3.rar.html

Rapidshare (For Premium Member)
http://rapidshare.com/files/325806146/Lnd_iTunes_9_Ess-iRONiSO.part1.rar
http://rapidshare.com/files/325806125/Lnd_iTunes_9_Ess-iRONiSO.part2.rar
http://rapidshare.com/files/325806018/Lnd_iTunes_9_Ess-iRONiSO.part3.rar

No Password.