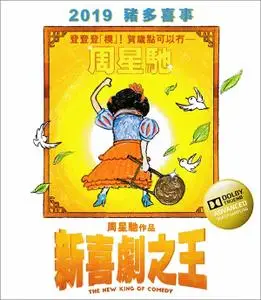 The New King of Comedy (2019)
BDRip 720p | MKV | 1280x536 | x264 @ 6383 Kbps | 90 min | 4,82 Gb
Audio: 官话 and 廣東話 - each AC3 5.1 @ 640 Kbps | Subs: English, 中文
Genre: Comedy
Directors
: Stephen Chow, Herman Yau
Writer
: Stephen Chow
Stars
: Jingwen E., Baoqiang Wang, Quandan Zhang
A background actor struggled to be a main cast but keep failing, until he met an extra actress, their life together changed.
… This is a recommend movie and the best of 2019. However, they depict brutal and inhuman working conditions and violence among film workers as something funny and justifiable in individualist idealism.

Bearing that kind of inhuman conditions is compensated by becoming a star or not. It lacks of the unionised workers' viewpoint against inhuman and alienated working environment. Individual success can not solve the environmental social issues in general. In just turns yourself into the opposite side, and you will and have to do the same to the worker's side.

Film can not solve any social problem but this is actually funny and shows momentum of Mainland Chinese film industry, thus this film cannot be made in Hong Kong or other part of China where independent film industry does not exist or extras are free volunteers.
(click to enlarge)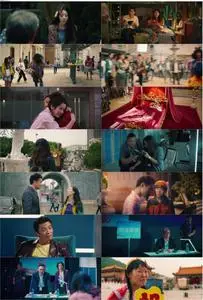 More in My Blog