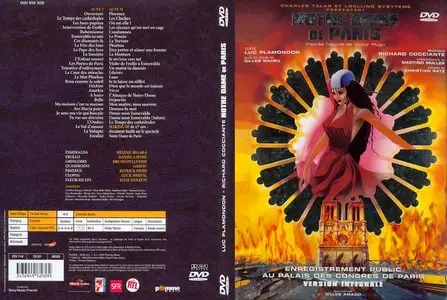 Notre-Dame de Paris (1998)
DVD9 | VIDEO_TS | NTSC, 4:3 (720x480) VBR | 02:27:55 | 7.15 Gb
Audio: Français AC3 2.0 @ 224 Kbps | Subs: English, Français, Deutsch, Español
Genre: Musical, Drama, Romance
Notre-Dame de Paris is a sung-through French and French-Canadian musical which debuted on 16 September 1998 in Paris. It is based upon the novel Notre-Dame de Paris by the French novelist Victor Hugo. The music was composed by Riccardo Cocciante and the lyrics are by Luc Plamondon. Since its debut, it has been played in France, Canada, Belgium, Russia, Switzerland, Italy, Spain, Japan, China, South Korea, Haiti, Taiwan, and Singapore. Notre-Dame de Paris, according to the Guinness Book of Records, had the most successful first year of any musical ever.
With the huge success of such grand musicals as LES MISERABLES and THE PHANTOM OF THE OPERA, it was perhaps obvious that sooner or later Victor Hugo's classic of love and fate, NOTRE DAME DE PARIS (AKA "The Hunchback of Notre Dame") would also get the musical treatment. Disney had already done it before as an animated film, but this time, the tragic story would be presented as a big operatic musical production. The end result would be somewhat mixed as NOTRE DAME DE PARIS became a theatrical box-office hit in both France and Canada, while underwhelming British and American audiences. (Part of this could be blamed on an English translation that proved to be both repetitive and banal.)

This DVD of NOTRE DAME DE PARIS presents the production in its original French with the option to access other language sub-titles, including English. There is also a 15 minute documentary covering the making of the musical. NOTRE DAME DE PARIS is indeed a sprawling production on a grand scale. It tells the story of the beautiful gypsy Esmeralda and of the three men who are enthralled by her: the soldier Phoebus, the priest Frollo, and Notre Dame's hunchbacked bell ringer, Quasimodo. When Esmeralda is accused of a crime which she did not commit, Quasimodo rescues and shelters her in the sanctuary of Notre Dame. However, things fall apart with tragic results.

Garou does a wonderful job of capturing the pain and humanity of Quasimodo. With his plaintive gravelly voice, his is a touching performance. Helen Segara makes for a wonderfully beautiful, if somewhat distracted, Esmeralda. Daniel Lavoie is appropriately tortured as the nasty Frollo, while Patrick Fiori is solid as the shallow Phoebus.



Review by Hazen B Markoe
IMDB 9.0
/10
WikiDirector:
Gilles Amado
Writers:
Luc Plamondon (libretto), Victor Hugo (novel)
Cast:
Hélène Ségara, Daniel Lavoie, Bruno Pelletier, Garou, Patrick Fiori, Luck Mervil, Julie Zenatti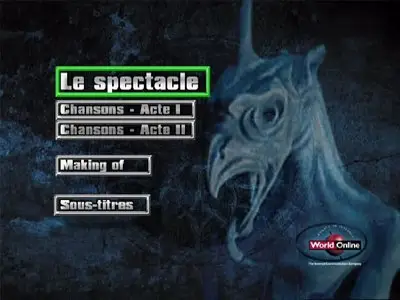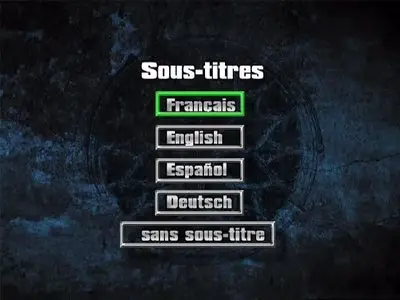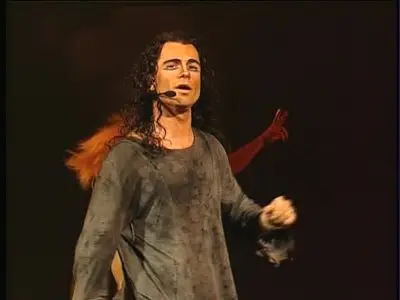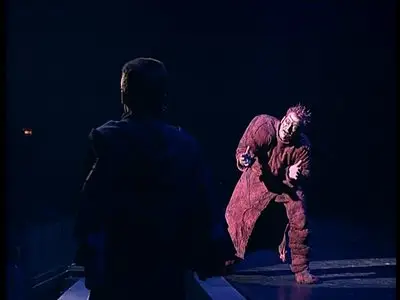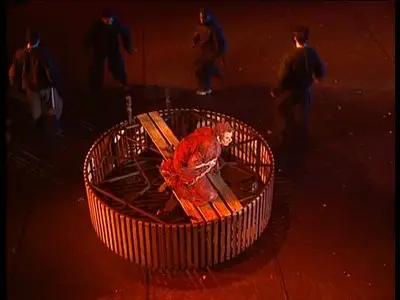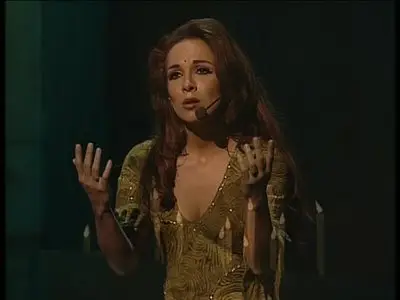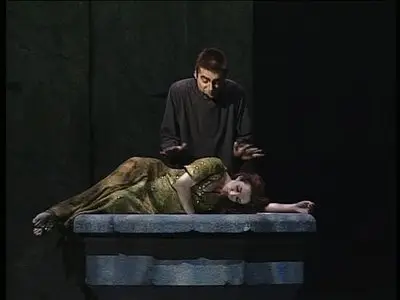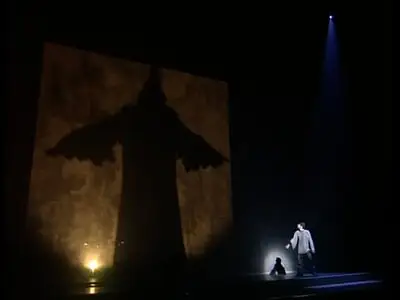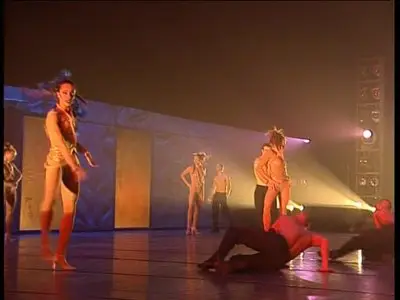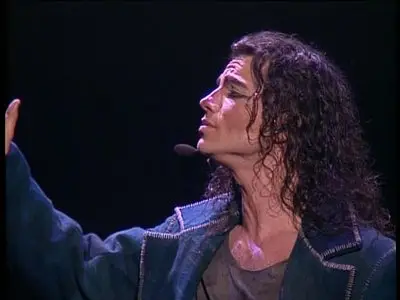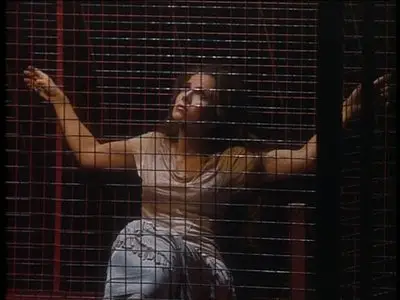 Special Features:

- Making Of (13:38)