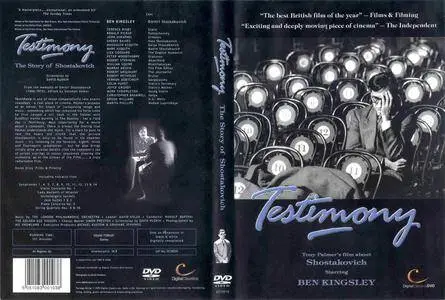 Testimony (1988)
DVD5 | VIDEO_TS | NTSC 16:9 | Cover+Booklet | 02:30:18 | 4,12 Gb
Audio: English AC3 2.0 @ 192 Kbps | Subs: Cantonese (廣東話)
Genre: Drama, Biography
Director:
Tony Palmer
Writers:
Tony Palmer, David Rudkin
Stars:
Ben Kingsley, Sherry Baines, Magdalen Asquith
Ben Kingsley stars as celebrated Russian composer Dmitri Shostakovich in this lengthy historical biography. Along with Prokofiev, Shostakovich is considered among the elite of the 20th-century composers to emerge from his country. Striving to be true to his art form, the composer was caught in the political crossfire of the Stalin regime and was criticized for being politically ambiguous. Under constant pressure, Shostakovich silenced many of his critics when he remained in Leningrad during the Nazi siege to complete his stirring 7th symphony. Terrence Rigby plays Stalin, with Ronald Pickup as the ill-fated Soviet official Tukhachevsky, another of Stalin's many victims. Shostakovich lived until 1975.
Symphony No. 1
Symphony No. 4
Symphony No. 5
Symphony No. 7, 'Leningrad'
Symphony No. 8
Symphony No. 9
Symphony No. 10
Symphony No. 11, 'The Year 1905'
Symphony No. 12, 'The Year 1917'
Symphony No. 13, 'Babiy Yar'
Concerto for Violin and Orchestra No. 1
Lady Macbeth of the Mtsensk district
Suite on Verses of Michelangelo
Jazz Suite No. 1
Jazz Suite No. 2
Concerto for Piano and Orchestra No. 2
String Quartet No. 8
String Quartet No. 10
Symphony No. 14
Concerto for Piano and Orchestra No. 23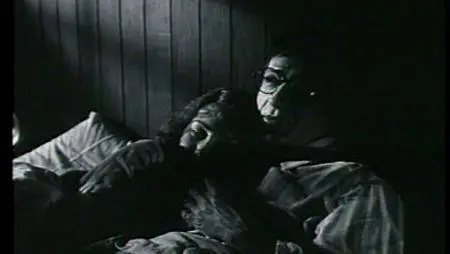 Tony Palmer's tour de force biopic of the great twentieth-century Russian composer is, cinematically, a work of genius. Aided by Nic Knowland's stunning cinematography and the director's own well-observed production design, the film is visually compelling and a fine manifestation of cinema as art.




Palmer edited the film himself, and it shows. On the one hand, he has an imaginative grasp of montage - there are thrilling sequences of images denoting the 1917 Revolution and the hagiography of Stalin. On the other hand, it isn't always clear from the sequences of images what point he is trying to put across; the Babi Yar sequence is confused in its apparent attempt to equate Stalinism with Nazism.




One thing is clear, however. Without a good knowledge of Shostakovich's life and his music, a viewer cannot get the most out of this film. Even if like me you have read the composer's disputed memoirs several times, you often find yourself asking: "What year are we in now? Who is that character? Which part of his life are we dealing with?" Narrative clarity is not Palmer's priority, and perhaps it shouldn't be; but newcomers to Shostakovich would not be advised to start here.




Kingsley's performance as Shostakovich is impeccable. Although he doesn't resemble the composer precisely, his bearing and delivery convey the composer's inner torment and private battles with perfection. Veering between nervousness and furious sarcasm, he brings across all Shostakovich's difficulty of reconciling his private vision with his public role. Mention should also be made of Terence Rigby as Stalin - wordless for at least half the film, he carries a malevolent presence which suggests the sheer imposing terror of the man himself.




In other respects, the film is flawed - the appearance of household names in small roles is distracting (Frank Carson as a Russian clown, for heaven's sake!) and Russian names are frequently mispronounced and mistranscribed. Including footage of present-day musicians performing Shostakovich's music is not as incongruous as it sounds; but it is a pity that the works are sung in English, robbing them of the natural poetry of the Russian to which they were set.




That 'Testimony' is a labour of love is unmistakable; that it is, technically, one of the most compelling pieces of British cinema is indisputable. But it is too long, the parallels between Shostakovich and Stalin are perhaps foregrounded too much, and there is a danger that this enigmatic composer will seem even less accessible after watching. That does the composer a disservice; but, on the other hand, let's be grateful that this film was made at all.


IMDB Reviewer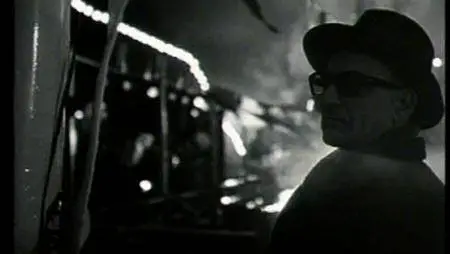 Shorn of the composer's youthful iconoclasm or any scenes of happier private life, this is the familiar tale of Shostakovich v Stalin, but told with the individual flair of a born image-maker in black and white scenes tellingly lit and interspersed with flashes of colour (mostly red). Kingsley captures well the composers ironical tone as well as his nervousness under fire… As a concentrated dose of pure anguish, it's compellingly done. –BBC Music Magazine

Ben Kingsley tellingly conveys the composer's quick intelligence, happy closeness to his family, and sense of humour, and what must have been his extreme inner torment. –Classic FM

[Testimony] features a virtuoso performance from Ben Kingsley, who manages to encompass the inspired, self-possessed, humiliated, conscience-wracked and near-broken soul-states of the composer over 50 years of his life. –The Gramophone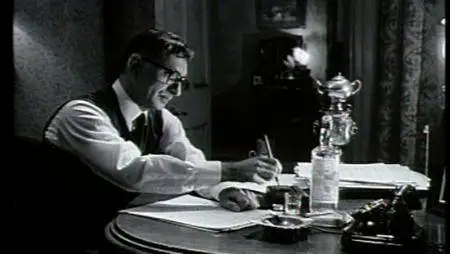 Testimony bears witness to an unconquerable human spirit. The story of Dmitry Shostakovich, great Russian patriot and musician, confronts us all by its heroism, its courage and its dignity. The most decorated Soviet civilian ever, the only composer to appear on the front cover of Time magazine, Shostakovich lived through Stalin's terror while most, if not all, of his friends were shot. His music is an eloquent and passionate description of his times; but it is his life, with its drama and its bravery, which remains his true testimony.


Tony Palmer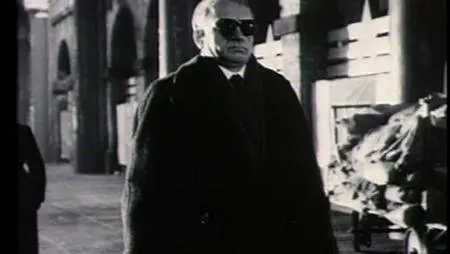 Special Features: None
All Credits goes to Original uploader.