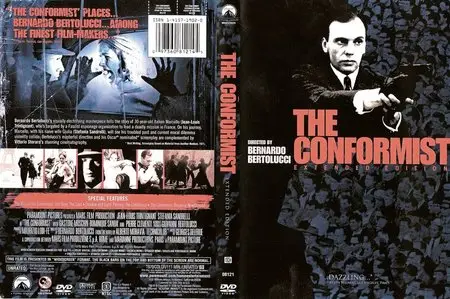 Il Conformista / The Conformist (1970)
A Film by Bernardo Bertolucci
DVD9 | VIDEO_TS | NTSC 16:9 (720x480) | AC3 2.0 @ 192 Kbps (each track) | 01:51:12 | 8,13 Gb
Audio: French, English, Spanish, Portuguese, Italian | Subtitles: English, Spanish, Portuguese
Genre: Drama | Nominated for Oscar + 7 wins | Italy, France, West Germany
The conformist is 1930s Italian Marcello Clerici (Jean-Louis Trintignant), a coward who has spent his life accommodating others so that he can "belong." Marcello agrees to kill a political refugee, on orders from the Fascist government, even though the victim-to-be is his college mentor. The film is a character study of the kind of person who willingly "conforms" to the ideological fashions of his day. In this case, director Bernardo Bertolucci suggests that Marcello's desire to conform is rooted in his latent homosexuality. In addition to its strong storyline, the film is critically revered for the astonishing production design by Nedo Azzini, which, together with Vittorio Storaro's camerawork, recreates the atmosphere of Fascist Italy with some of the most complex visual compositions ever seen on film, filled with highly stylized uses of angles, shapes, and shadows.
IMDB
With The Conformist, Bernardo Bertolucci delivered one of his signature masterworks and joined the ranks of world-class directors. Based on the acclaimed novel by Alberto Moravia (who greatly admired Bertolucci's adaptation), this milestone of cinematic style concerns one of Bertolucci's dominant themes–the duality of sexual and political conflict–in telling the story of Marcello (Jean-Louis Trintignant), a 30-year-old Italian haunted by the memory of a sexually traumatic childhood experience. As an adult with repressed homosexual desires, Marcello wants nothing more than to conform to the upper-crust expectations of Italian society, so he marries the dim-witted, petit-bourgeois Giulia (Stefania Sandrelli), and willfully joins the Italian Fascist movement, traveling from Rome to Paris with an assignment to assassinate his former academic mentor, Prof. Quadri (Enzo Tarascio). As he grows attracted to Quadri's bisexual wife Anna (Dominique Sanda), who is in turn attracted to Giulia, Marcello's path of duplicity parallels that of Mussolini's inevitable downfall. He's on an irreversible course of self-destruction, on which his troubled past and morally corrupted present will collide in a soul-crushing heap of personal contradictions.




While the psychosexual aspects of Bertolucci's Oscar®-nominated screenplay remain dramatically compelling, The Conformist is now better known as a dazzling stylistic breakthrough, with sweeping camera moves, oblique angles, and innovative editing brilliantly applied to Bertolucci's rich themes of internalized conflict. In close collaboration with master cinematographer Vittorio Storaro, Bertolucci crafted one of the greatest films of the 1970s, offered here with its richly relevant "Dance of the Blind" scene fully intact. This five-minute scene was cut from the original American release, then restored for the film's 1994 re-release. It's a welcome enhancement of the film's suspenseful historical context, which is fully explored in three bonus featurettes in which Bertolucci and Storaro discuss the story, production, and innovative style of The Conformist in fascinating detail. For serious collectors of important films, The Conformist is absolutely essential.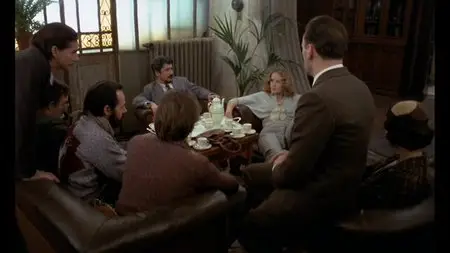 An international art cinema success, Bernardo Bertolucci's The Conformist (1970) turned the more straightforward Alberto Moravia novel into an elliptically subjective story about the psychological birth of a 1930s Italian Fascist. To show how Clerici is driven and entrapped by a past sexual trauma, Bertolucci cuts from Clerici's journey to kill his radical former professor to flashbacks embedded within flashbacks of his childhood, his marriage to dull bourgeois bride Giulia, and his blind Fascist mentor. Renowned visual set pieces, such as Clerici's visit to the Fascist headquarters and Anna's and Giulia's sensual tango, underline the connection between sexual decadence and Clerici's repressive conformism. Vittorio Storaro's lush cinematography lends further insight into Clerici's disturbed psyche, particularly through the imprisoning bars cast by the shadows of the venetian blinds in Giulia's apartment, matching her striped dress. Criticized by some for promoting a psychological explanation of Fascism over cultural, historical, or ideological ones, The Conformist was nonetheless lauded for its influential visual brilliance and complex narrative artistry; Francis Ford Coppola paid direct homage with an image of blowing leaves in The Godfather, Part II (1974).


Lucia Bozzola, Rovi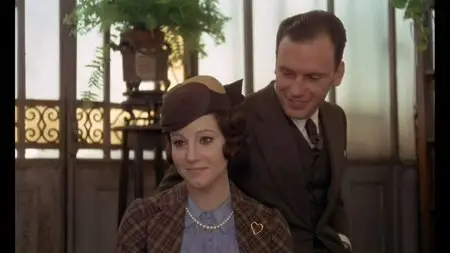 American film audiences have rarely had the opportunity to view Bernardo Bertolucci's The Conformist in its original widescreen, non-dubbed theatrical release version. Although a restored print of the film has recently been shown at American film festivals, The Conformist remains unavailable on DVD. Its faded, butchered, and dubbed VHS/laserdisc release is long out-of-print, just about impossible to find, and a desecration not worth viewing in any case. Fortunately, I happened to view (and videotape) a widescreen, non-dubbed print of the film shown some years ago on a cable premium movie channel. No film lover should pass up an opportunity to see this film in any form approaching the director's intentions.




A comparison of Bertolucci's The Conformist with the novel by Alberto Moravia from which it was adapted illuminates much about the ambitious style and structure of the film. For instance, Bertolucci chose not to follow the novel's omniscient point of view. Instead, he uses the intensely subjective and heavily unreliable point of view of the story's main character, Marcello (Jean-Louis Trintignant), a child of decadent aristocracy who embraces fascism, not from ideological commitment but from a desire to blend in with his social surroundings. Bertolucci also structures the film's plot in a non-linear manner rather than emulating Moravia's chronological narration. This strategy yields a film equivalent of the modern novel's characteristic "stream-of-consciousness" technique, whereby the inner workings of Marcello's mind, his desire for "normality" at all costs, are plumbed in a fragmented series of recollections held together by psychological association rather than direct cause and effect.




Bertolucci's approach transforms Moravia's rather conventional, socio-political novel into a much more intimate and complex psychological study of the protagonist. The film's subjective point of view emotionally intensifies the formative and revealing experiences of Marcello's life such as his encounter as a young man with a male seducer, his shamed alienation from his parents, his deliberate courtship of and marriage to a shallow bourgeois young lady, and his ambivalent relationship with his anti-fascist former professor and the professor's liberated, bisexual wife. Two plot alterations from the novel are also worth noting. One is in the manner and location of the assassination of the professor and his wife, which occurs much more matter-of-factly in the novel. Bertolucci changes the setting to an isolated, snow-covered stretch of countryside where Marcello witnesses the execution and, by doing nothing to prevent or protest it, becomes morally complicit in the act. A second change involves the plot outcome for Marcello himself. Whereas in the novel Marcello and his family are killed by Allied bombing while attempting to flee Rome, the film's ending is much more open and ambiguous.




Technically, The Conformist's indisputably brilliant cinematography, directed by Vittorio Storaro (Apocalypse Now), combines with some of the finest low budget set decoration in film history to poetically evoke a 1930s European setting that seems simultaneously real and surreal. Such scenes as the blind persons' ball, Marcello's meeting with his father in a stadium-like insane asylum, his walk through the Italian fascist government building, and the justly famous low-angle shot of blowing leaves are either hauntingly lyrical or startlingly nightmarish or, often, lyrical and nightmarish simultaneously. Many shots in the first two thirds of the film are skewed by slightly oblique camera angles to suggest that we are seeing a reality shaped by Marcello Clerici 's selective, distorting memory. This visual style radically shifts once the climactic assassination takes place and Marcello's consciousness is absorbed entirely into the film's present time. George Delerue's musical score and other elements of the soundtrack also greatly enhance the wonderfully nuanced mood shifts within and between the complex narrative strains of the plot. Quite simply, The Conformist is an unforgettable masterpiece of the highest order.


IMDB Reviewer,
56 out of 62 people found this review useful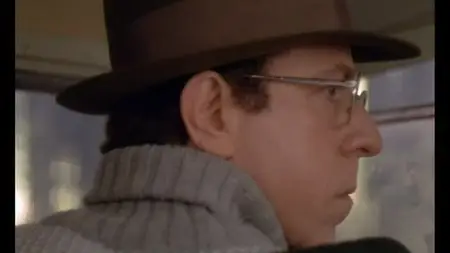 HQ Cover
is
here
.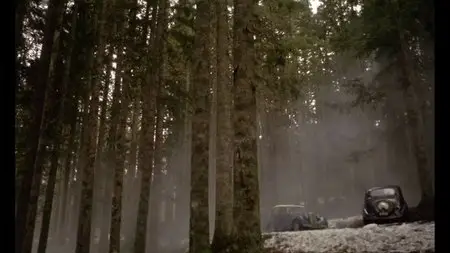 Special Features:
"The Rise of The Conformist: The Story, The Cast" featurette (13:29)
"Shadow and Light: Filming The Conformist" featurette (14:29)
"The Conformist: Breaking New Ground" featurette (11:04)
Many Thanks to Original uploader.
If you want to download it, but found out that links are dead,
just leave a comment or PM me!
No More Mirrors.