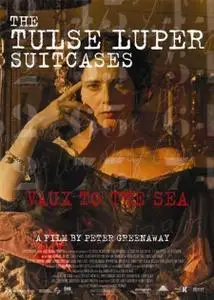 The Tulse Luper Suitcases, Part 2: Vaux to the Sea (2004)
DVDRip | MKV | 716x572 | x264 @ 1919 Kbps | English AC3 2.0 @ 224 Kbps | 120 min | 1,80 Gb
Genre: Adventure, Comedy, Romance
Director:
Peter Greenaway
Writer:
Peter Greenaway
Stars:
JJ Feild, Raymond J. Barry, Valentina Cervi
Tulse Luper is a 20th century everyman whose collection of 92 suitcases intersects with every person, event and movement in history. Here in the second of a three part story, we find him working in a cinema, which gives him ample opportunity to cross paths with virtually every artistic device and dramatic character known to man.
Peter Greenaway sustains the same way of montage of the Tulse Luper Part 01, but now the screenplay became more dynamic. It appears that he got a better rhythm in his editing, because I watched the movie and it came to the end as fast as the thoughts that he intercalated in this second part. The subjective text in the screen are now more rich of details and connections, and looks like that have been applied more effort to get a better external photography than in the first movie. Well, people say that Peter Greenaway does some semi-intellectual shitty movies, but it's obviously not true. Anyone who truly enjoys watching Cinema as a piece of art that can be bend and smashed and broke into new ways of perception knows that every new movie of Greenaway is a enjoyable surprise.
(click to enlarge)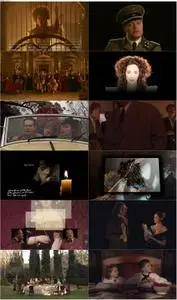 The Tulse Luper Suitcases, Part 1: The Moab Story (2003)
The Tulse Luper Suitcases, Part 3: From Sark to the Finish (2004)
More in My Blog