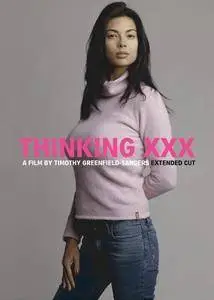 Thinking XXX (2004)
DVDRip | MKV | 700x572 | x264 @ 2067 Kbps | English AAC 2.0 @ 160 Kbps | 58 min | 952 Mb
Subs: English, Dansk, Suomi, Magyar, Norsk, Polski, Svenska
Genre: Documentary
Director:
Timothy Greenfield-Sanders
Stars:
Sunrise Adams, Briana Banks, Belladonna
For a book project, photographer Timothy Greenfield-Sanders took photographs of 30 stars of adult movies, each pair of photographs in the same pose, clothed and nude. This film records the photo shoots and includes interviews with the performers and commentary from eight writers (and John Waters). The actors and writers discuss economics, nudity and exhibitionism, careers, and private lives.
It is amazing to watch this show and see all of these very popular porn stars being interviewed and photographed out-of-character, as actors rather than characters in a porn video. Any Tera Patrick fan will be amazed to see how wholesome looking she is when she is not in porn makeup and a porn wig. After seeing this you will believe it when you hear that she was a pre-med college student before she started in the biz (it's true).

After seeing the show I bought the book that it is about, "XXX 30 Porn-Star Portraits", and it is as amazing as you'd think. The Timothy Greenfield-Sanders is a great photographer, and these are all great photographs. Also fun area all the essays throughout and the auto-biographical entries in the back.

Porn stars may be odd people, but they are real people, as you will find when if you watch this show and read (and look at) the book.
(click to enlarge)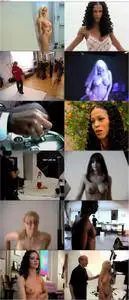 More in My Blog