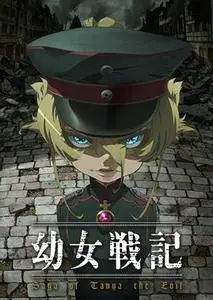 Yojo Senki: Saga of Tanya the Evil (2017) [Complete Series]
BDRip 1080p | MKV | 1920x1080 | HEVC @ ~1600 Kbps | 12 x ~23 min | Total: 7,11 Gb
Dual Audio: 日本語 FLAC 2.0 @ ~1340 Kbps; English AAC 2.0 @ 320 Kbps | Subs: English
Genre: Animation, Action, Fantasy
For having insulted God, an arrogant Japanese salaryman in the moment of his sudden death is sentenced to be reborn in an alternate universe similar to 1910's Europe, in an empire torn apart by countless wars with all nearby countries. The salaryman is reborn as Second Lieutenant Tanya Degurechaff of the Imperial Army, a 9-year-old soldier girl. Plus this, according to God's words, if she's not able to die a natural death or she refuses to have faith in Him, her soul will leave the circle and be sent to hell for the countless sins that Tanya has committed in her previous life. In search for an escape, Tanya decides to enter into the Empire's Mages Division, hoping to reach a high enough rank as fast as possible to remain far from the battlefield and in this way avoid the risk of being killed. Even if she's now forced to speak with a young girl's lisp, Tanya soon turns into a ruthless soldier who prioritizes efficiency and her own career over anything else.
I had a blast with this series. And that's because this is an example of genre "stuck in another world" done right. No gamer/comic reader/underachieving student/dreamer/unemployed/etc. as main character who would pander to us audience. Yeah, I'm boring guy who watches anime, I don't need such uninteresting character to go on adventure where he usually just gains harem of various anime girls and then saves the world to show how awesome he was all along.

Main protagonist of this anime is heartless businessman who doesn't care about other human beings and his only goal is climbing corporate ladder to the top. Almost sounds like antagonist, right? He is punished for his lack of faith to absolute bottom. Stuck as poor orphan girl in a world on brink of world war.

And it's endearing to watch this essence of "I'm not locked in here with you, you are locked in here with me" in a form of small girl. Tanya as a character is main asset of this show. Her main goal is to get to the top and safety far away from frontlines in a world that is specifically design for her not to get it. She is perfect mix of defiance and frustration slowly boiling as she faces unending hurdles in her way.

In animation department it has some really nice air battles. Everything else is pretty much good standard. With one exception. Faces of Tanya and second female in her unit. Tanya is drawn differently from rest of anime and so it was kind of unsettling in first episode. I guess it was intended as contrast for her being partly psychopath. But I got used to it rather quickly since she has whole palette of facial expressions which were just fun to watch. Second female looks just weird. And even after whole series, she looks weird. It just doesn't fit the style for me.

If we talk about sound. Guns, explosions, battles just sound engaging.

In summary, this anime is worth a watch. If you don't have a problem with the fact that main character isn't good person.
(click to enlarge)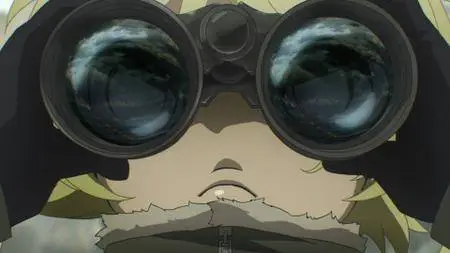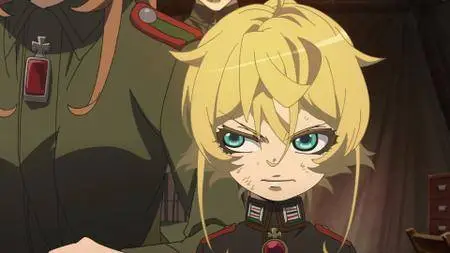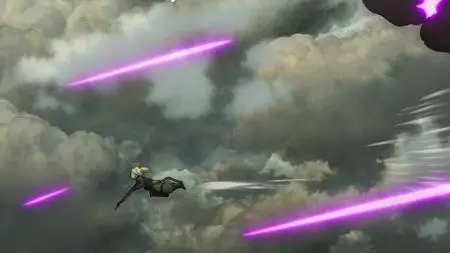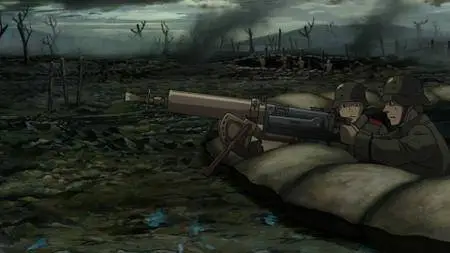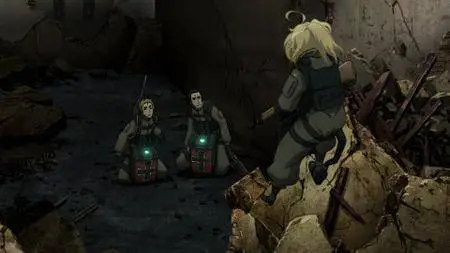 More in My Blog