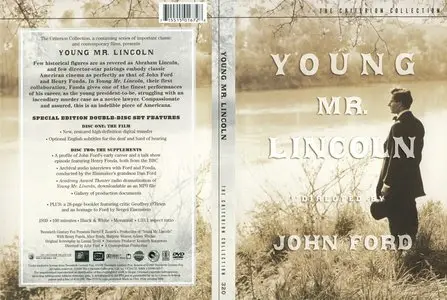 Young Mr. Lincoln (1939)
2xDVD9 | ISO+MDS | NTSC 4:3 | Cover + Booklet | 01:40:06 | 11,59 Gb
Audio: English AC3 1.0 @ 192 Kbps | Subtitles: English SDH
Genre: Biography, Drama | The Criterion Collection #320
Director:
John Ford
Stars:
Henry Fonda, Alice Brady, Marjorie Weaver
Few historical figures are as revered as Abraham Lincoln, and few director-star pairings embody classic American cinema as perfectly as that of John Ford and Henry Fonda. In Young Mr. Lincoln, their first collaboration, Fonda gives one of the finest performances of his career, as the young president-to-be, struggling with an incendiary murder case as a novice lawyer. Compassionate and assured, this is an indelible piece of Americana.
John Ford's ("The Grapes of Wrath"/"My Darling Clementine"/"Fort Apache") valentine to Abraham Lincoln (Henry Fonda) tells a fictionalized story based on real events in Lincoln's early years. It starts in New Salem, Illinois, and shows his folksy style on the political stump, his romance with the ill-fated Ann Rutledge and his first reading of the rights and wrongs of the law when he's given Blackstone's Commentaries in barter for groceries; it follows with Abe's stint as a lawyer in Springfield, Illinois, a colorful Independence Day celebration, Abe judging a pie-eating contest, as a rail-splitter and an awkward courtship with visiting southern society lady Mary Todd at a society ball.




The second half of the film shows the young lawyer successfully defending two brothers (Richard Cromwell & Eddie Quillan), by use of an almanac, who are charged with murder, as it moves from covering anecdotal episodic events to an old-fashioned courtroom drama. In the final shot Lincoln walks to the top of a hill to the ominous gloom of an approaching storm, a hint to his rise in power and the coming crisis that will split the United States.




This just might be Fonda's most spellbinding performance, as the shrewd country lawyer who cares about people. The entire cast performs splendidly in this moving dramatization of an American icon, which includes Alice Brady as a warm-hearted frontier mom who loves both her sons accused of murder and Donald Meek as the sly prosecutor. Writer Lamar Trotti maintains a straighforward biopic, that's folksy and has an appealing screenplay. Ford recreates an endearing myth-making period piece that swings between the folksy inconsequentual and that which is historically necessary in understanding the future 16th president of the United States as a young man.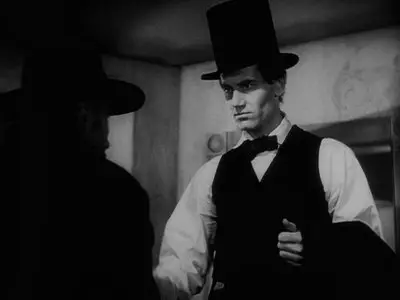 Young Mr. Lincoln (1939) is a lyrical, poetic and satisfyingly cinematic biopic about Abraham Lincoln as a young adult. It was masterfully directed by John Ford, and Henry Fonda in the title role makes Lincoln seem both human and larger than life. On the surface, the film seems not only uncomplicated, but even corny. However, if you pause to think about the movie, it's not so easy to interpret.

The story is set in 1830s Sangamon County, Illinois, where Lincoln is in his twenties and struggling to make his way in the world. But Ford had little interest in being particularly realistic or historically accurate; instead he was telling us one of his American parables. He shows us small fictionalized incidents in young Abe's life that give us some idea of how Lincoln later became an iconic figure.




Henry Fonda gives an unforgettable performance as the obscure twenty-something who would go on to greatness. A prosthetic nose and makeup help Fonda capture the right look, and his Midwestern way of talking is a natural fit. The actor wears no beard, which is consistent with his character's youthfulness.

Aside from Fonda, the names and faces of most of the film's cast members are no longer familiar to viewers. An exception, however, is Ward Bond, whose character, John Palmer Cass, gives some important testimony about a murder. In the movie, Abe gets raucous laughter out of the courtroom spectators by referring to this character as Jack Cass.




Young Mr. Lincoln depicts Abe as a loner who is too shy to be much of a lady's man. But there are two women who catch his eye—first the sweet and pretty Ann Rutledge and later the forward and patrician Mary Todd. History tells us that Abe and Mary eventually married, but the movie shows their relationship as starting off problematic.

Most of the film is set in Springfield, Illinois, which Ford portrays as being a rough-and-tumble town filled mostly with bumpkins. Lincoln conceals his high level of intelligence so he can fit in better with the ordinary local folk. But the town does have a small upper crust, seen at a fancy supper and dance. This is Mary Todd's social set.




Ford spends considerable time showing his version of Springfield circa 1837 celebrating the Fourth of July. There are down-home events like pie judging and rail-splitting, but the most enigmatic in terms of story is the tug-of-war. In a memorable scene, Abe brings the tug-of-war to an abrupt end by using a horse-drawn wagon to pull the opposing team into a puddle. Is Ford telling us that Lincoln is a man who does not always play by the rules? Students of history may see this as prefiguring that years later Lincoln would suspend the fundamental American right of habeas corpus.




The last part of the film centers around a parody of a trial—a capital punishment case where a drunk loafer is seated as a juror and the judge snoozes during the prosecutor's opening. Abe is the defense lawyer, and he proves to be highly skillful at manipulating people. Ford's intention here is to further develop Lincoln's character while showing just how badly the citizenry needs a good leader.




The Criterion Collection two-disc DVD set provides a 42-minute documentary titled "Omnibus: John Ford, Part One," which originally aired on the BBC in 1992. This covers Ford's career only up through his World War II military service, but I found it well worth watching. The main thing I learned was that Ford spent roughly 15 years doing silent films, which must have honed his skills as a visual storyteller. I realized that some of the talkies for which he is still famous—I'm thinking particularly of The Grapes of Wrath (1940) and How Green Was My Valley (1941), both of which won him Best Director Oscars—would have worked as silent melodramas. The documentary also made me understand how difficult Ford was to interview. When an interviewer from Cinéastes de notre temps asks him, "What did you think you would achieve when you made your first picture?", Ford crustily replies "I thought I would achieve a check."




My favorite extra in the Young Mr. Lincoln DVD set is a 49-minute 1975 appearance Henry Fonda, then 70 years old, made on the BBC television talk show Parkinson. Fonda discusses many topics, including starting out as a stage actor, working with Zanuck and Ford, his relationship with his daughter Jane and his son Peter, and playing a heavy for Sergio Leone. Fonda turns out to be a compelling raconteur. For example, he describes a lynching he witnessed in Omaha when he was 11 or 12. And Fonda can be very amusing. While acknowledging he owes much of his fame to starring in Westerns, he goes on to say, "Cowboy—forget it! I don't like horses. I don't like riding. They had to pay me a lot of money to get me on the horse."




The DVD set contains three audio bonus materials that are mildly interesting. One of these is a 30-minute 1946 radio adaptation of Young Mr. Lincoln starring Henry Fonda and Ward Bond. This is downloadable as an MP3 file. The other two audio extras are short interviews Dan Ford, grandson of John Ford, conducted in the 1970s in preparation for his book Pappy: The Life of John Ford (1998). One interview is with Fonda, the other with John Ford.

Packaged with the DVD set is a 28-page booklet that contains two essays. One of these is an insightful analysis of Young Mr. Lincoln by film writer Geoffrey O'Brien. The other is a 1945 homage to Ford by celebrated Russian filmmaker Sergei Eisenstein.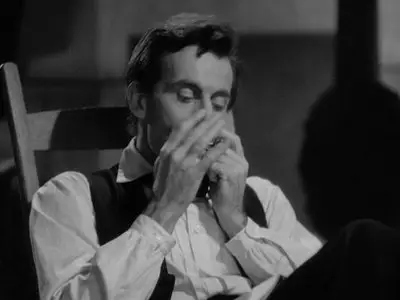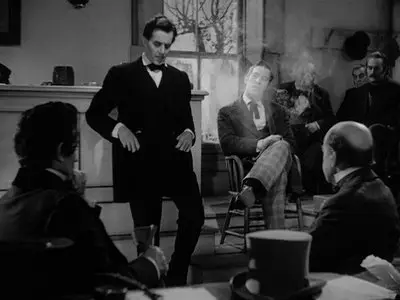 SPECIAL EDITION DOUBLE-DISC SET:
* New, restored high-definition digital transfer
* A profile of John Ford's early career and a talk show episode featuring Henry Fonda, both from the BBC
* Archival audio interviews with Ford and Fonda, conducted by the filmmaker's grandson Dan Ford
* Academy Award Theater radio dramatization of Young Mr. Lincoln, downloadable as an MP3 file
* Gallery of production documents
* Optional English subtitles for the deaf and hard of hearing
* PLUS: A 28-page booklet featuring critic Geoffrey O'Brien and an homage to Ford by Sergei Eisenstein
All Credits goes to Original uploader.
No More Mirrors, Please.
D668E13CFE2E80F370815F9024F812DE *Crit320.D1.avaxhome.ru.part01.rar
C2D39E857CA318EE279B82D093E50EEB *Crit320.D1.avaxhome.ru.part02.rar
B3301E4B6F000C1E9CA0A1449556F30E *Crit320.D1.avaxhome.ru.part03.rar
B475ABD329DC56127E49CFAABA69AD78 *Crit320.D1.avaxhome.ru.part04.rar
1F7E4B9DC9DF7FE25FF50D3CA40E59A7 *Crit320.D1.avaxhome.ru.part05.rar
ACBD29FD52F54643982FBD47D6727400 *Crit320.D1.avaxhome.ru.part06.rar
40DA78296915C9DCDB2CCE93F8757787 *Crit320.D1.avaxhome.ru.part07.rar
BA84FBEC4AFFA5C480F949984E1C2C41 *Crit320.D1.avaxhome.ru.part08.rar
416811528C8848CF2399DBD87A9D6EA7 *Crit320.D1.avaxhome.ru.part09.rar
EC70D2711792E61EC3B38D51B194DFFB *Crit320.D1.avaxhome.ru.part10.rar
A7546070CC2CC28DB569708984A8A52B *Crit320.D1.avaxhome.ru.part11.rar
EE3E7FCD4787F7688E7D1D33457AEAD5 *Crit320.D1.avaxhome.ru.part12.rar

EB8124982158B45A27F6D0B45BEDA2B2 *Crit320.D2.avaxhome.ru.part01.rar
CDEC308F8903CA9473B527107ED988F2 *Crit320.D2.avaxhome.ru.part02.rar
1BBBDC099B5A9E927988DDA2299E459A *Crit320.D2.avaxhome.ru.part03.rar
C84A9AE673A2C5FE69818A1E1B351806 *Crit320.D2.avaxhome.ru.part04.rar
F0E3368800365EFD795D4AB0E67FF8B8 *Crit320.D2.avaxhome.ru.part05.rar
F178D844C04BF2E39193A86D2470D6B6 *Crit320.D2.avaxhome.ru.part06.rar
39D28159D2FBF6301257C2CD46D72C6B *Crit320.D2.avaxhome.ru.part07.rar
A840FDD7275F0BB8B5E21B7CF7D999A7 *Crit320.D2.avaxhome.ru.part08.rar
3BB6735657A65F2A8D0944CF95A86154 *Crit320.D2.avaxhome.ru.part09.rar
3ED6B053A484B9BA770A1DF5E115CA9A *Crit320.D2.avaxhome.ru.part10.rar
10986F651BC0D10328E547025890432B *Crit320.D2.avaxhome.ru.part11.rar
87FAEB73476B8B4315AEFCA58FC4FE56 *Crit320.D2.avaxhome.ru.part12.rar