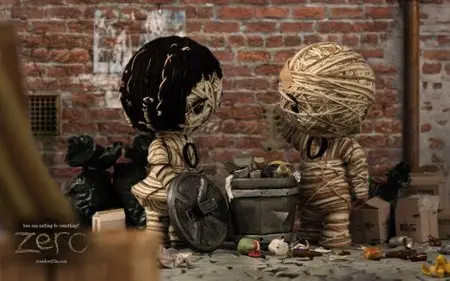 Zero (2010)
DVDRip | English | AVI | 576 x 320 | XviD @ 970 Kbps | MP3 @ 137 Kbps | 00:12:34 | 104 Mb
Genre: Short, Animation | Australia
In a world that judges people by their number, Zero faces constant prejudice and persecution. He walks a lonely path until a chance encounter changes his life forever: he meets a female zero. Together they prove that through determination, courage, and love, nothing can be truly something.
IMDB
A short with an easy but still very much needed message created in a very nice stop-motion style.

The story should not be new to anyone over the age of twelve, but is brought with such an elegance it is worth watching anyways. The animators did a splendid job of creating a variety of characters within the limits they gave themselves. This makes for an enjoyable watch even for grown-ups.

The narrator's voice is pleasant and clear, the scenery simple and yet complete, and the music simple yet supporting.

I hope the creators will use their techniques to also make some more off-the-beaten-track stories.


IMDB Reviewer
Click to Enlarge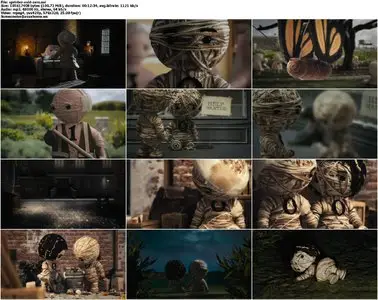 Download:
http://www.filesonic.com/file/1637410681/Zero.2010.sprinter.AH.rar

http://www.wupload.com/file/85705981/Zero.2010.sprinter.AH.rar
No More Mirrors.