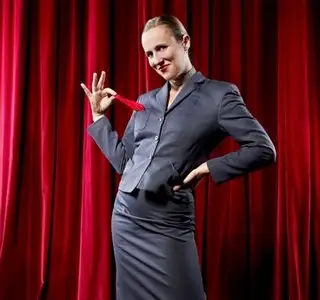 Ursula Martinez - Hanky Panty
TVRip | TVShow | 2007 | WMV 8 352x288 25.00fps 400Kbps | WMA 44100Hz stereo 64Kbps | wmv | 16 mb | 4 min 46 sec
Comedy | Show
Hanky Panky is a five minute choreographed magic strip-tease. The act uses a simple disappearing handkerchief conjuring trick at its core.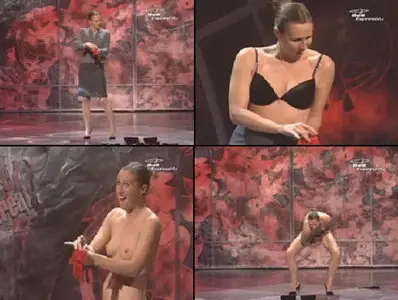 Martinez enters stage fully clothed. She performs the trick and the hanky disappears. It reappears from her jacket pocket. The jacket is removed. The hanky disappears again and reappears from her skirt. The skirt is removed. During the course of the act, Martinez continues to make the handkerchief disappear and re-appear from her various items of clothing, which she then removes.
Finally Martinez is completely naked. Once again she performs the trick and the handkerchief disappears. With a grand finale flourish, Martinez retrieves the handkerchief from a truly magical place!