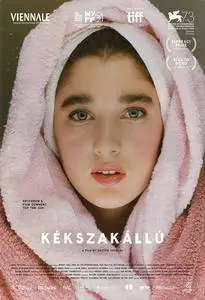 Bluebeard (2016)
WEBRip 1080p | MKV | 1920x1036 | x264 @ 3827 Kbps | 71 min | 2,04 Gb
Audio: Español AAC 2.0 @ 256 Kbps | Subs: English hardcoded
Genre: Drama
Kékszakállú is an unconventional portrayal of several young women witnessed in immersive yet indeterminate states: within their bodies, among their friends and lovers, and ultimately in a culture of economic and spiritual recession. The torpor of boredom and privilege is undercut by the vicissitudes of Argentina's economic malaise, forcing the offspring of a vanishing upper class to extricate themselves from the props of familial privilege. The film presents a documentary-like exposure of the quotidian while extending possibilities for redemption among this brood of the weary….