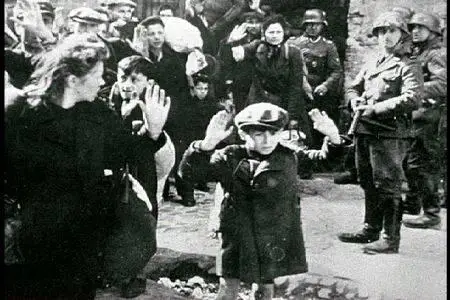 Alain Resnais-Nuit et brouillard (1955)
| 356.6 MB | Runtime 0:31:53 | b/w,color |
Language : French / Second audio track is background music
Optional subtitles : English
Audio : mp3 , 48000 Hz , 128 Kb/s , 2-ch
Video : XviD , 1400 Kb/s , 23.97 frm/s , 496x368 (4:3)
Ten years after the liberation of the Nazi concentration camps, Alain Resnais documented the abandoned grounds of Auschwitz and Majdanek. One of the first cinematic reflections on the horrors of the Holocaust, 'Nuit et brouillard' contrasts the stillness of the abandoned camps' quiet, empty buildings with haunting wartime footage. With 'Nuit et brouillard', Resnais investigates the cyclical nature of man's violence toward man and represents the unsettling suggestion that such horrors could come again.
(-DVD Cover)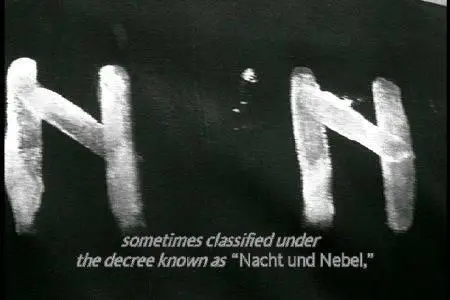 One of the most vivid depictions of the horrors of Nazi Concentration Camps. Filmed in 1955 at the post-war site of Auschwitz, the film combines color footage with black and white newsreels and stills to tell the story of not just only the Holocuast, but the horror of man's brutal inhumanity.(
http://imdb.com/title/tt0048434/
)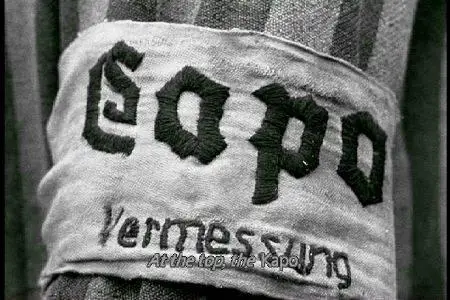 This movie is the greatest Holocaust film ever, and few will ever deny this fact. Beautiful and intense, its makes the stomach turn when one sees the footage and pictures obtained in this film. I've never seen footage this brutal in my entire life, not even in a movie. The voice-overs seem odd at place, but it is really the voice of history, speaking of unspeakable horrors which are captured almost perfectly in this film. A dark tribute to those who lost their lives in the concentration camps. This should be used as a teaching tool for tolerance and the atrocities of World War II. (
http://imdb.com/title/tt0048434/
)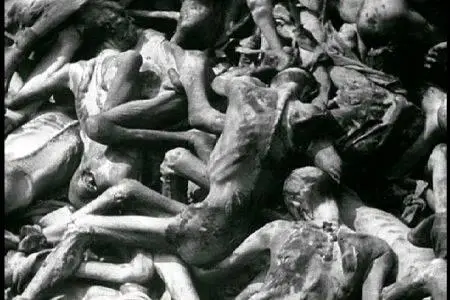 If you want to describe or give your audience a feeling for the holocaust, this is the vehicle to use..Show it..be warned, it is so powerful, that you will never forget what you see, neither will any of your viewers..It is impossible to describe, intermixing l955 footage of Auchwitz Concentration Camp, with captured Nazi footage which the allies found at the end of the war, and the scenes of American and British troops liberating the camps…In French, with English subtitles..music and scenes that are unforgettable and horrific. This is the one to show if you want people to understand the truth of what happened and the reason for its reaction in today's current events….It is shocking in a special way. I showed it to my classes. Students were warned, and told what was coming, they said it would be "nothing" By the end some were crying and moaning in horror… (
http://imdb.com/title/tt0048434/
)
(This is a better quality rip of my post dated : Jul 20, 2006 23:57:00)
Rapidshare.com
(3 * 100 MB + 56.6 MB)
http://rapidshare.com/files/2887498/AResnais-Nuit-e-brouillard.part1.rar
http://rapidshare.com/files/2884534/AResnais-Nuit-e-brouillard.part2.rar
http://rapidshare.com/files/2881164/AResnais-Nuit-e-brouillard.part3.rar
http://rapidshare.com/files/2878509/AResnais-Nuit-e-brouillard.part4.rar
(
Password
-
www.AvaxHome.ru
)