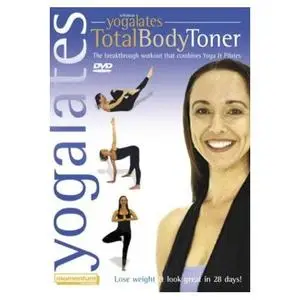 Solomon Yogalates - Total Body Toner
AVI DivX | Audio: MP3 | English language
Video 1: 132 Kbps, 544 x 384 | 699 MB | 90 min
Video 2: 171 Kbps, 560 x 400 | 100 MB | 10 min
Yogalates: Total Body Toner has chapter selection that enables you to choose which part of the body you want to concentrate on, or which combination of programmes you prefer. An additional "Energy Booster" designed for combating stressful days and jetlag is likely to prove enormously useful and highly effective. Take the best of Yoga and Pilates and gain that streamlined body you've always dreamed of! An exciting and fresh approach to the breakthrough workout Yogalates, Total Body Toner offers a complete workout for the mind and body. With 4 separate workouts this exercise programme targets specific parts of teh body so you can concentrate on problem areas. Combined, these 4 workouts offer a solution to weight loss whilst promotion relaxation from the stresses of everyday life.
Workout 1 - Abdominals
Targeting the stomach muscles and tightening the waist, promoting a flatter stomach.
Workout 2 - Upper Body
Working the arms and the chest to give greater definition to the upper body.
Workout 3 - Lower Body
These exercises will tighten and tone the bottom as well as sculpting the legs.
Workout 4 - Total Body Toner
A combination of the first three workouts for the advance student.
Extra - Energy Booster