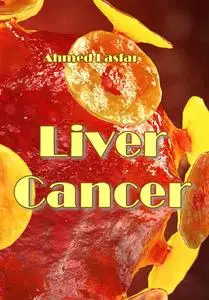 "Liver Cancer" ed. by Ahmed Lasfar
ITExLi | 2018 | ISBN: 1789844495 9781789844498 1789844487 9781789844481 1838817549 9781838817541 | 167 pages | PDF | 8 MB
This book offers remarkable coverage of liver cancer from etiology to prevention and treatment. It provides an updated and new vision of this major cancer that continues to affect hundreds of thousands of people and remains one of the leading causes of cancer deaths around the world. To ensure the high quality of this book, important insights are included and rigorously discussed in a simple and authentic way.
The book includes detailed and updated descriptions of the main causes of liver cancer and also the prevention and treatment of this disease. This book is a relevant source of knowledge, very useful for researchers, medical doctors, medical residents, students, healthcare providers, public health decision makers, and all individuals interested in the prevention of this disease.
Contents
1. Liver Cancer, Risk Factors and Current Therapies
2. Pathogenesis of Hepatitis B Virus Associated Chronic Liver Disease
3. HCC in Elderly Patients. Curative Intraoperative Strategies and Management in Recurrences
4. Surgical Resection in HCC
5. Novel Techniques in the Surgical Management of Hepatocellular Carcinoma
6. Metabolic Risk Factors in Hepatocellular Carcinoma
7. What Chinese Medicine Can Do for Liver Cancer?
8. Interaction of Mitochondrial and Epigenetic Regulation in Hepatocellular Carcinoma
9. Biologic and Immunotherapy Developments in Advanced Hepatocellular Carcinoma
1st true PDF with TOC BookMarkLinks
More :
You find here