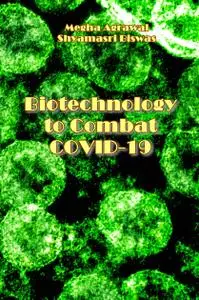 "Biotechnology to Combat COVID-19" ed. by Megha Agrawal, Shyamasri Biswas
ITexLi | 2022 | ISBN: 1839686278 9781839686276 183968626X 9781839686269 1839686286 9781839686283 | pages | PDF | 27 MB
This book provides an inclusive and comprehensive discussion of the transmission, science, biology, genome sequencing, diagnostics, and therapeutics of COVID-19. It addresses almost every topic that has been studied so far in the research on SARS-CoV-2 to gain insights into the fundamentals of the disease and mitigation strategies.