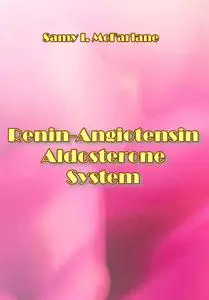 "Renin-Angiotensin Aldosterone System" ed. by Samy I. McFarlane
ITexLi | 2021 | ISBN: 1839682876 9781839682872 1839682868 9781839682865 1839684585 9781839684586 | 148 pages | PDF | 6 MB
This book provides cutting-edge information on the pathogenesis of various disorders related to RAAS overactivation. It also presents unique aspects of RAAS functioning that have not been sufficiently described in the literature.
The Renin-Angiotensin Aldosterone System (RAAS) plays an important role not only in salt and water homeostasis but also in the cardiovascular system, the kidney, and the brain. Topics covered include assessment of hypoaldosteronism in infancy, RASS and cognitive decline, and the role of RAAS in the pathogenesis of COVID-19. Written by experts in the field in an easy-to-follow and illustrated format, this volume will benefit students and practitioners, as well as clinical and basic science investigators alike.
Contents
1. The Role of the Renin-Angiotensin-Aldosterone System in Cardiovascular Disease: Pathogenetic Insights and Clinical Implications
2. Diabetes and Renin-Angiotensin-Aldosterone System: Pathophysiology and Genetics
3. Role of the Renin-Angiotensin-Aldosterone System in Various Disease Processes: An Overview
4. Renin Angiotensin Aldosterone System Functions in Renovascular Hypertension
5. The Role of Renin Angiotensin Aldosterone System in the Progression of Cognitive Dysfunction in Chronic Kidney Disease Patients with Alzheimer's Disease
6. Renin Angiotensin Aldosterone System, Glucose Homeostasis, and Prevention of Type 2 Diabetes: Mechanistic Insights and Evidence from Major Clinical Trials
7. Diagnosis of Hypoaldosteronism in Infancy
8. The Role of Renin Angiotensin Aldosterone System in the Pathogenesis and Pathophysiology of COVID-19
1st true PDF with TOC BookMarkLinks
More :
You find here