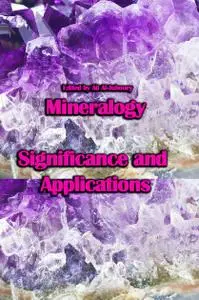 "Mineralogy: Significance and Applications" ed. by Ali Al-Juboury
ITExLi | 2020 | ISBN: 1789858267 9781789858266 1789858259 9781789858259 1838807381 9781838807382 | 152 pages | PDF | 38 MB
This book includes new contributions to the field of mineralogy in terms of mineral chemistry and petrogenesis using updated facilities from regions in Asia and Europe to interpret petrologic significance. It discusses the industrial uses of some minerals as raw materials and in electrical firms and gemology.