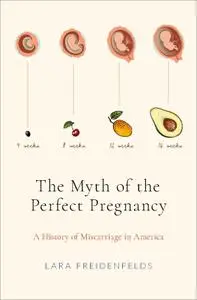 The Myth of the Perfect Pregnancy: A History of Miscarriage in America by Lara Freidenfelds
English | December 4th, 2019 | ISBN: 019086981X | 256 pages | EPUB | 6.1 MB
When a couple plans for a child today, every moment seems precious and unique. Home pregnancy tests promise good news just days after conception, and prospective parents can track the progress of their pregnancy day by day with apps that deliver a stream of embryonic portraits. On-line due date calculators trigger a direct-marketing barrage of baby-name lists and diaper coupons. Ultrasounds as early as eight weeks offer a first photo for the baby book.