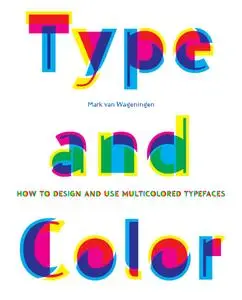 Type & Color: How to Design and Use Multicolored Typefaces by Mark van Wageningen
English | December 31st, 2019 | ISBN: 1616898461 | 176 pages | EPUB | 19.45 MB
To create his award-winning multicolored typefaces, Mark van Wageningen first returned to the past for his research: wood-type printing. His subsequent form and color studies led to a series of popular digital typefaces and awards for typographic excellence from the Type Directors Club. In Type & Color, the pioneering typographic designer provides all the tools you will need to participate in the hottest typography trend: designing with multicolored fonts. This manual, aimed at a broad spectrum of graphic design professionals, offers analyses of chromatic type specimens, instructions for multilayer type design, and applications across a range of print and digital media. From display fonts to running text, discover how color can give words expressive new possibilities.