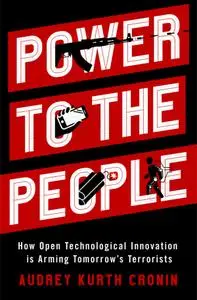 Power to the People: How Open Technological Innovation is Arming Tomorrow's Terrorists by Audrey Kurth Cronin
English | October 3rd, 2019 | ISBN: 019088214X | 440 pages | EPUB | 6.55 MB
Never have so many possessed the means to be so lethal. The diffusion of modern technology (robotics, cyber weapons, 3-D printing, autonomous systems, and artificial intelligence) to ordinary people has given them access to weapons of mass violence previously monopolized by the state. In recent years, states have attempted to stem the flow of such weapons to individuals and non-state groups, but their efforts are failing.