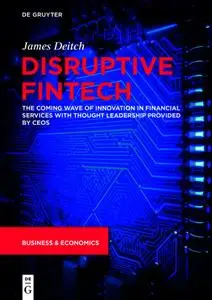 Disruptive Fintech: The Coming Wave of Innovation in Financial Services with Thought Leadership Provided by CEOs by James Deitch
English | December 16th, 2019 | ISBN: 3110649411 | 250 pages | EPUB | 3.84 MB
Throughout history, innovators have disrupted existing financial services norms to change the landscape of the marketplace. Disruptive Fintech briefly traces fractional reserves, the creation of bank currency that traded at a premium to bullion value, central bank regulation, securitization of assets and loans, the current state of digital currency and electronic payments. The author then looks toward the future of fintech and the forces of disruption that will change the landscape of financial life as we know it.