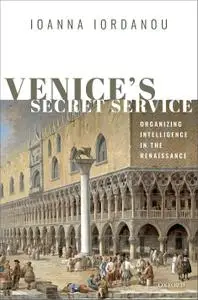 Venice's Secret Service: Organizing Intelligence in the Renaissance by Ioanna Iordanou
English | October 30th, 2019 | ISBN: 0198791313 | 288 pages | EPUB | 2.80 MB
Venice's Secret Service is the untold and arresting story of the world's earliest centrally-organised state intelligence service. Long before the inception of SIS and the CIA, in the period of the Renaissance, the Republic of Venice had masterminded a remarkable centrally-organised state intelligence organisation that played a pivotal role in the defence of the Venetian empire. Housed in the imposing Doge's Palace and under the direction of the Council of Ten, the notorious governmental committee that acted as Venice's spy chiefs, this 'proto-modern' organisation served prominent intelligence functions including operations (intelligence and covert action), analysis, cryptography and steganography, cryptanalysis, and even the development of lethal substances.