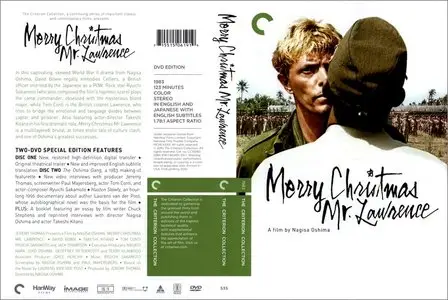 Merry Christmas Mr. Lawrence (1983)
2xDVD9 | VIDEO_TS | NTSC 16:9 | Cover+Booklet | 02:03:11 | 7,51 Gb + 7,67 Gb
Audio: English-日本語 AC3 2.0 @ 384 Kbps | Subtitles: English
Genre: Drama, War | The Criterion Collection #535
Director:
Nagisa Ôshima
Writers:
Laurens van der Post (novel), Nagisa Ôshima (screenplay)
Stars:
David Bowie, Tom Conti, Ryûichi Sakamoto, Takeshi Kitano
In this captivating, skewed World War II drama from Nagisa Oshima, David Bowie regally embodies Celliers, a British officer interned by the Japanese as a POW. Rock star Ryuichi Sakamoto (who also composed this film's hypnotic score) plays the camp commander, obsessed with the mysterious blond major, while Tom Conti is the British lieutenant colonel Lawrence, who tries to bridge the emotional and language divides between captor and prisoner. Also featuring actor-director Takeshi Kitano in his first dramatic role, Merry Christmas Mr. Lawrence is a multilayered, brutal, at times erotic tale of culture clash, and one of Oshima's greatest successes.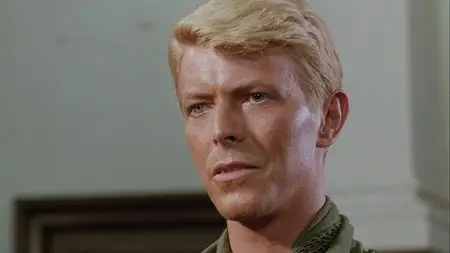 Merry Christmas Mr. Lawrence is a curio of early-'80s international cinema: A story about a Japanese prisoner-of-war camp in Java set in the early years of World War II, it was produced by internationally minded British producer Jeremy Thomas (who has frequently collaborated with Bernardo Bertolucci), directed by the Japanese iconoclast Nagisa Oshima, who cowrote the script with British film critic and scribe Paul Mayersberg (The Man Who Fell to Earth) from a semi-autobiograpical novel by the South African Laurens Van der Post, and starring a mixed cast of Japanese and British actors. Its logical comparison (and counterpoint) is David Lean's Bridge on the River Kwai (1957), a film that Oshima appears to be actively reacting against with a deliberately modernist take on wartime tensions, a genuine emphasis on culture clash and desire to see the situation from both sides, and a denouement that suggests no one is ever truly right–quite the opposite of Lean's heroics.




The questionable nature of this conclusion is certainly disturbing if you look at it from a macro historical perspective (Are we really to believe it doesn't matter who won World War II?), but it makes perfect sense within the film's focused dramatic world, where the world at war disappears in favor of a direct depiction of how opposite sides of the world deal with issues of imprisonment, honor, loyalty, and nationalism. Set in 1942, the story's structuring tension is between the rigid camp commander Captain Yonoi (Ryûichi Sakamoto) and a recently captured British guerilla leader Major Jack Celliers (David Bowie).




This tension is mediated with both success and failure by Colonel John Lawrence (Tom Conti), a British prisoner who has spent many years living in Japan and speaks Japanese fluently. This means that, not only can he translate the language of his captors to his fellow British and Australian prisoners, but he also understands the culture that produced them, something of which the gruff Captain Hicksley (Jack Thompson) remains insistently unaware. Thus, when Yonoi punishes the prisoners by denying them food and water for two days, Lawrence understands it as a Japanese rite of purification, rather than simple physical torment.




The film's split view between the British and the Japanese (both in front of and behind the camera) lends it a defiant humanism that flies in the face of the typical war film, virtually all of which ultimately take a side even if they attempt to understand something about the "enemy." Oshima, a rebel of a director who at the time was still best known for his daring erotic epic In the Realm of the Senses (1976), had made his name in the 1960s and '70s with a series of films that took an often scathing looking at his own country's history and culture.




Thus, has no qualms about dealing with the film's more difficult material, especially the depiction of the violent results of uncompromising Japanese militancy (against both the prisoners and Japanese soldiers who fail in their honor) and the latent eroticism that drives Yonoi's focus on Celliers, who refuses to play the role of the good prisoner. The film's attention is split fairly evenly across the major characters, and their interactions are consistently fascinating in the way they illustrate both the cultural divide and the halting attempts to somehow bridge it.




It is interesting to note that both Celliers and Yonoi, the principal signifiers of West and East, are both played by pop superstars (Bowie had been acting in films for nearly a decade at that point, but Sakamoto, who also composed the film's heavily synthesized score, was making his film debut). Bowie is certainly limited in his range, but he makes for an achingly beautiful and resolute Christ figure, albeit one who is unfortunately saddled by a backstory whose explication in gaudy flashback is the film's chief liability. Sakamoto, on the other hand, has a natural screen presence that makes his character's sharp edges more tragic than frightening.




As the go-between, Conti is more of a plot figure than a character, although his Japanese double, the alternately brutal and humorous Sergeant Gengo Hara (Takeshi Kitano, who would go on to become one of Japan's leading filmmakers), proves to be the film's true scene-stealer. Takeshi invests his character with the kind of contradictory tendencies that force us to sit up and pay attention, and the ending of the film on his round, joyous face just before likely death creates a strong, unforgettable statement about what should be the incompatible nature of humanity and war.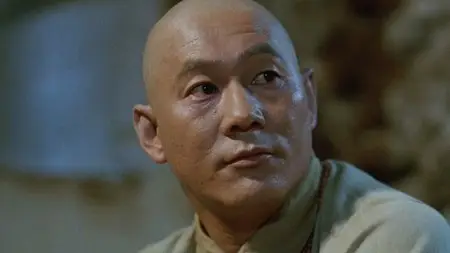 Special Features:
- New, restored high-definition master
- The Oshima Gang, a 1983 making-of featurette
- New video interviews with producer Jeremy Thomas, screenwriter Paul Mayersberg, actor Tom Conti, and actor-composer Ryuichi Sakamoto
- Hasten Slowly, an hour-long 1996 documentary about author Laurens van der Post, whose autobiographical novel was the basis for the film
- Original theatrical trailer
- New and improved English subtitle translation
Many Thanks to Original uploader.
–––––––––––––––––––––––––––––––––––––––