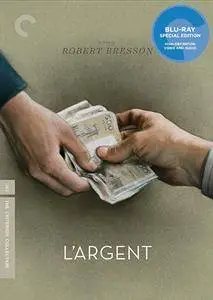 L'argent (1983)
BRRip | MKV | 960x576 | x264 @ 2648 Kbps | 84 min | 1,68 Gb
Audio: Français AC3 1.0 @ 192 Kbps | Subs: English (embedded in MKV)
Genre: Crime, Drama, Thriller
Director:
Robert Bresson
Writers:
Robert Bresson, Leo Tolstoy (short story "Faux billet") (as Tolstoï)
Stars:
Christian Patey, Sylvie Van den Elsen, Michel Briguet
In his ruthlessly clear-eyed final film, French master Robert Bresson pushed his unique blend of spiritual rumination and formal rigor to a new level of astringency. Transposing a Tolstoy novella to contemporary Paris, L'argent follows a counterfeit bill as it originates as a prop in a schoolboy prank, then circulates like a virus among the corrupt and the virtuous alike before landing with a young truck driver and leading him to incarceration and violence. With brutal economy, Bresson constructs his unforgiving vision of original sin out of starkly perceived details, rooting his characters in a dehumanizing material world that withholds any hope of transcendence.
Robert Bresson tells the story of a handful of people who are manipulated by greed for the key component of capitalism: Money (originating in the form of a counterfeit bill, I'll also tell you it's based fairly loosely on a Tolstoy novella "The Forged Note"). A disturbing series of events change the lives of a few individuals and signifies how such a system can rot a human being to their core. Emotionally I connected with this film very strongly, at some points it made me sit up in my seat and shake my head in amazement. However, Bresson's directing style is very different from most. He'll pause and hold moments in time expecting the viewer to stay with him. He'll also decide to leave out parts of a film that most would deem very important (generally, he avoids showing too many scenes that are similar to each other) which can be confusing. But when it comes to paying attention to this film, you'll get much more than you give… I go back to this movie every now and then and find something new to love about it. Rating? easily 10/ 10.
(click to enlarge)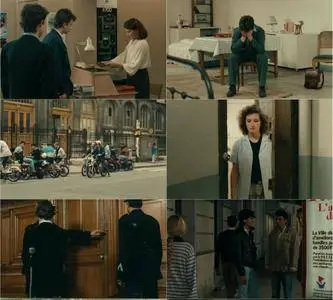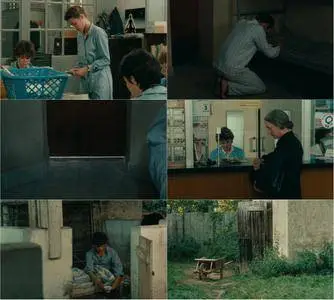 More in My Blog