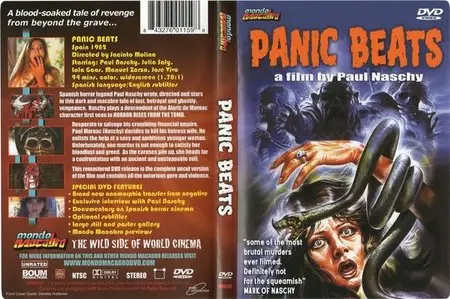 Panic Beats (1983)
DVD9 | ISO+MDS | NTSC 16:9 | Cover + DVD Scan | 01:32:06 | 5,81 Gb
Audio: Español AC3 2.0 @ 448 Kbps | Subtitles: English
Genre: Horror | Mondo Macabro
Director:
Paul Naschy (as Jacinto Molina)
Writer:
Paul Naschy (as Jacinto Molina)
Stars:
Paul Naschy, Julia Saly, Lola Gaos
Spanish horror legend Paul Naschy wrote, directed and stars in this dark and macabre tale of lust, betrayal and ghostly vengeance. Naschy plays a descendent of the Alaric de Marnac character first seen in Horror Rises from the Tomb.
Desperate to salvage his crumbling financial empire, Paul Marnac (Naschy) decides to kill his heiress wife. He enlists the help of a sexy and ambitious younger woman. Unfortunately, one murder is not enough to satisfy her bloodlust and greed. As the corpses pile up, she heads for a confrontation with an ancient and unstoppable evil.
This remastered DVD release is the complete uncut version of the film and contains all the notorious gore and violence.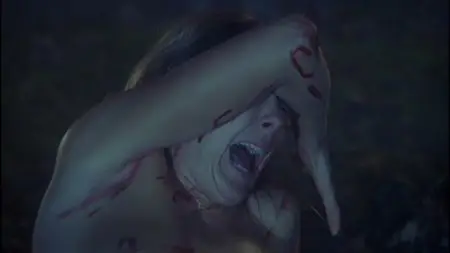 Mondo Macabro's Panic Beats (Latidos de panico, 1982) is a real surprise, a solid horror-thriller from Spain's iconic genre stalwart, Paul Naschy (real name: Jacinto Molina). Though it borrows from myriad films as varied as Rebecca, Les Diaboliques, and Halloween, and some may be turned off by its decidedly '80s heaping helping of sex and gore, it's still an undiscovered, minor gem.




When wealthy but ailing Parisian Genevieve (Julia Saly) is diagnosed with a heart ailment, architect husband Paul (Paul Naschy) decides to move his wife to the country, to an estate near Perrouze. The house rests on the site of a castle belonging to Paul's ancestor, the notorious Alaric de Marnac, a 16th knight who murdered his unfaithful wife and three of their children before turning to devil-worshiping and a diet of human blood. In such charming surroundings Paul's elderly maid, Maville (Lola Goas), who has "been like a mother" to Paul, has taken in her troubled JD niece, Julie (Paquita Ondiviela) to help around the house.




Despite a frightening encounter with bandits en route, Paul and Genevieve find life in the country otherwise idyllic. Even Genevieve's initial dislike of Julia evaporates over time. But when Paul leaves for a short business trip, the spirit of Alaric de Marnac threatens the couple's newfound happiness.




Though popular in his native Spain, until recently Paul Naschy has been a name more familiar to horror fans by reputation than anything else. Few of his movies were exported much beyond western Europe, though several were apparently popular in Japan, enough so that a few of his later pictures were even co-financed by Japanese companies. Mostly though, Naschy's work was for years unknown outside of a few photographs in Famous Monsters from Filmland, and as tantalizingly mentioned in the horror movie histories of groundbreaking scholar Don Glut. But, like it has with so many other long-lost auteurs, the DVD format has exhumed Naschy from what, outside their native lands, might have been total obscurity. That a picture the likes of Panic Beats would not only become available, but do so in a pristine edition loaded with extra materials is, well, amazing.




And, lucky us, Panic Beats is a very pleasant discovery. Of Naschy's films this reviewer had only seen Werewolf Shadow (La Noche de Walpurgis, 1971) and Curse of the Devil (El Retorno de Walpurgis, 1973) before this; comparatively, Panic Beats is far more polished, with a much superior if still derivative script.




By all accounts Naschy has enormous affection for the horror films of his youth, and that shows in all the films he writes and/or directs, and even many in which he only stars. Though absurdly gory (in a comfortably unreal sort of way) and loaded with nudity, Panic Beats is almost sweetly old-fashioned, an anomaly by 1982 horror standards. Its story is much closer to Italian giallo or '50s horror comics than it is to the serial killer-on-the-loose-at-the-campground, high body count teen thrillers being made in America in the early-1980s. And like many of the best giallo and virtually all '50s horror comics, contemporary audiences watching Panic Beat no doubt took great delight in watching its villains getting their just desserts during its rousing, very satisfying climax.




On a technical level, Naschy does a fine job with the story's limited locations and small cast. Scenes of suspense and horror are brightly-lit and full of primary colors. Even at night, Naschy favors a single, bright light source bathing his (usually nude) actresses in blue "moonlight" filtered through hazy fog.




Both Panic Beats and Mondo Macabro's presentation of the title make this reviewer hungry for more Spanish horror, which would certainly qualify this as a solid recommendation for all horror movie fans.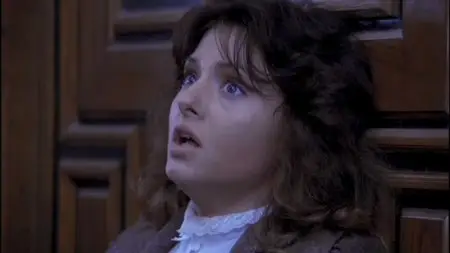 All Paul Naschy films should be so lucky as to get this kind of deluxe treatment on DVD! Mondo Macabro once again goes above and beyond the call of duty and provides an obscure horror movie with the kind of treatment usually reserved for Hollywood blockbusters. Panic Beats is a solid Naschy film with gore and atmosphere to spare. Highly recommended!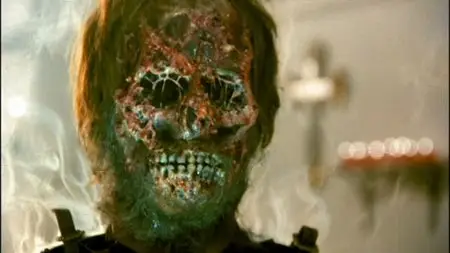 Special Features:
- Brand new anamorphic digital transfer from negative
- Filmed interview with director Paul Naschy (Jacinto Molina) (28:36)
- Featurette: Blood and Sand - Paul Naschy and the Spanish horror movie (19:29)
- Still Gallery
- Trailer
- Mondo Macabro previews
All Credits goes to Original uploader.