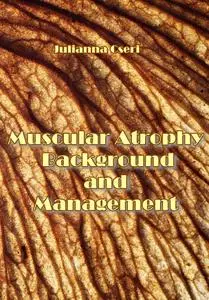 "Muscular Atrophy Background and Management" ed. by Julianna Cseri
ITexLi | 2021 | ISBN: 183880725X 9781838807252 1838807241 9781838807245 1838807268 9781838807269 | 170 pages | PDF | 9 MB
The aim of this book is to give an overview of skeletal muscle atrophy including pathomechanism, clinical characters, and the tools for prevention and treatment. The book is recommended to scientists, practitioners, students, sportsmen, and everybody who is interested in the normal and impaired function of the skeletal muscle.