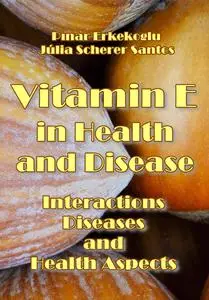 "Vitamin E in Health and Disease: Interactions, Diseases and Health Aspects" ed. by Pınar Erkekoglu, Júlia Scherer Santos
ITexLi | 2021 | ISBN: 1839688386 9781839688386 1839688378 9781839688379 1839688394 9781839688393 | 279 pages | PDF | 11 MB
This book will mainly focus on the diverse functions of vitamin E, importance of vitamin E status to provide a healthy lifespan, and the interaction between vitamin E and several pathological conditions. Readers will receive a general overview of the importance of vitamin E in health and different pathological conditions.