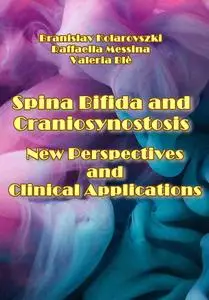 "Spina Bifida and Craniosynostosis: New Perspectives and Clinical Applications" ed. by Branislav Kolarovszki, Raffaella Messina, Valeria Blè
ITexLi | 2021 | ISBN: 1839629517 9781839629518 1839629509 9781839629501 1839629525 9781839629525 | 153 pages | PDF | 24 MB
This book is a comprehensive overview of spina bifida and craniosynostosis with emphasis on new trends in the management of these diseases. The chapters on craniosynostosis present new technologies of surgical treatment, craniomaxillofacial corrective surgery, and telescoping techniques with multiple cranial osteotomies.