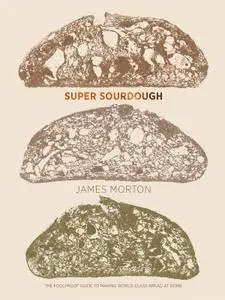 Super Sourdough: The Foolproof Guide to Making World-Class Bread at Home by James Morton
English | September 19th, 2019 | ISBN: 1787134652 | 256 pages | EPUB | 63.12 MB
Making Super Sourdough is the true test of every aspiring bread-maker. Fickle and delicate, every loaf is unique. And there are a lot of pitfalls to be avoided. It's much more than a food: sourdough is a science. Who better than Dr James Morton, baking pedant and fermentation fanatic, to explain the basics for both the uninitiated, and more experienced bakers?