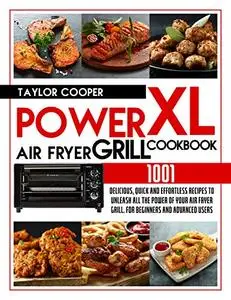 Power Air Fryer Grill Xl Cookbook: 1001 Delicious, Quick and Effortless Recipes to Unleash All the Power of Your Air Fryer Grill. For Beginners and Advanced Users
English | 2021 | ASIN : B091BBN44S | 724 pages | EPUB | 1.45 MB
Discover 1001 Guilt-Free and Hardcore Delicious Crispy Air-Fryer Recipes You Can Cook In A Matter Of Minutes!
"Cook Up To 75% More Food at a Time and Get 70% Less Calories From Fat"