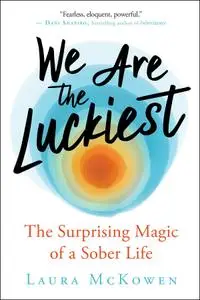 We Are the Luckiest: The Surprising Magic of a Sober Life by Laura Mckowen
English | January 7th, 2020 | ISBN: 160868654X | 248 pages | EPUB | 0.82 MB
What could possibly be "lucky" about addiction? Absolutely nothing, thought Laura McKowen when drinking brought her to her knees. As she puts it, she "kicked and screamed . . . wishing for something — anything — else" to be her issue. The people who got to drink normally, she thought, were so damn lucky.