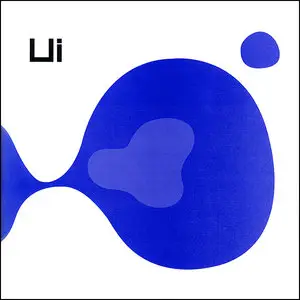 Ui – Lifelike (1998)
XLD Flac 24Bit/96kHz = 930 MB | Mp3 VBR0 16Bit/48kHz = 99 MB | Scans 400 dpi jpg | rar
Vinyl LP | Southern Records 18547-1 | Post Rock | US
Review from RateYourMusic:
Aside from basically being Tortoise Jr, Ui doesn't have a whole lot else to personally bring to the game of Post-Rock. They're a really good example of a band that clearly has chops, I can tell there's a lot of skill going into the drumming among other things … but all that amounts to squat without the other elements in line. And when it comes to Ui they just don't seem to know what to do in the other arenas. The soul area, the songwriting area, the mood area … stuff that matters a fuck of a lot? I dunno, they're good. And that's it. The ultimate example of good mediocrity. And I think I can pinpoint it down to the way they play the guitar. It's not bad at all, but it's sooooooo dull. It's the driest manilla folder like guitar line I ever heard from a rock act. Frankly to me instruments shouldn't ever make you picture the literal thing when you hear them. They aren't natural ambiance, they aren't the sound of car horns, frog croaks, or bird chirps. You hear those sounds and what makes them leaps to mind and not much else. When a person plays an instrument they are making something, the sound should be making beauty, color, emotion, adrenaline, something like that. Rarely have I ever heard guitar playing that the whole time just made me think over and over nothing but GUITAR GUITAR GUITAR GUITAR. With their skills none of this had to be this way, yet it did. They do have some cool electronic impulses at the least, their saving grace if they can be said to have one. But man oh goddamn man, this skirts the edge of 2.5 so close it's not even funny. What saves it is to some extent it's kind of supposed to be this way, kind of. It's not supposed to be more than soundtrack like backing, in which it "works". By which I mean it does the absolute minimum needed to work. It sustains the sub-conscious. Which keeps it from a 2.5. But goddamn. GUITAR GUITAR GUITAR.
Biography from Allmusic:
Allied to the more organic, instrumental groovesters in the American post-rock scene led by Tortoise, Ui focuses on angular grooves provided by a dual-bass attack. The New York band was formed in 1990 by bassist Sasha Frere-Jones (formerly of the group Dolores and probably better known as a journalist than a musician) and drummer Clem Waldmann. The duo played several gigs, occasionally with additional bassist Alex Wright and DJ/percussionist David Weeks, before replacing them with bassist Wilbo Wright in 1991. The trio's first release, the 2-Sided EP, appeared in 1993 on the British Hemiola label. During 1995, the band recorded the Unlike EP in addition to another EP and single for Soul Static Sound. As part of a tour that year with Tortoise and Labradford, Ui signed a contract with Chicago's Southern Records. Their debut album, Sidelong, was released in 1996, followed by the Dropplike EP. The group collaborated with Techno Animal and Luke Vibert, among others in the experimental electronica underground, before teaming up with Stereolab for the Fires EP, released as Uilab. A second album, Lifelike, followed in 1998. After taking off for most of a year, the band reunited in 1999 for a European tour, a session for John Peel's program, and an EP titled The Iron Apple. The trio spent two years writing songs and playing on-and-off, then added bassist Erik Sanko for the recording of 2003's Answers.
Tracks
01. Drive Until He Sleeps 04:04
02. Blood In The Air 04:28
03. Undersided 04:14
04. Dígame 03:52
05. Lacería 03:29
06. Molloy's March 03:52
07. Green Of The Melon 03:15
08. Spilling 03:23
09. The Fortunate One Knows No Anxiety 03:38
10. News To Go Farther 02:07
11. Acer Rubrum 04:53
12. Exeunt 03:58
Total time: 45:04
Musicians
Wilbo Wright: bass, guitar, keyboard, cello
Clem Waldmann: drums, cowbells, woodblock
Sasha Frere-Jones: bass, guitar, synths, maracas, tambourine, piano, shim, sampling, sequencing
Pete Thoms, Nick Pentelow, Gary Barnacle, Todd Westervelt, Marc McDonald, Herb Hubel, Lenny Pierro, Trish Johnson: horns