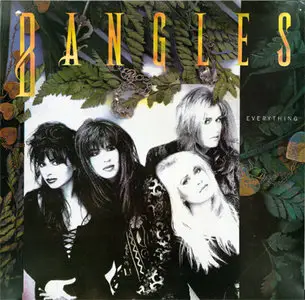 Bangles - Everything
FLAC | Artwork | 24Bit 96kHz: 1,02 GB
Cat#: Columbia OC 44056 | Country/Year: US 1988
Genre: Pop Rock | Hoster: Filesonic/Uploaded
MD5 [X] FFP [] CUE [] LOG [] INFO TEXT [X] ARTWORK [X]
webfind [] selfrip [X]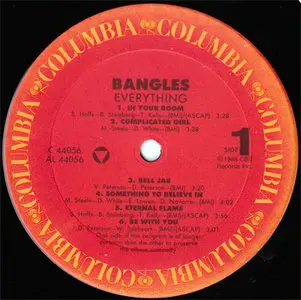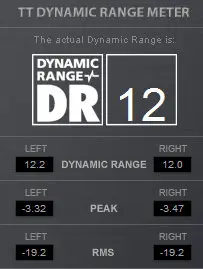 Info:
Bangles – Everything
Label: Columbia
Catalog#: OC 44056
Format: Vinyl, LP, Album
Country: US
Released: 1988
Genre: Rock
Style: Pop Rock
Tracklist:
A1 In Your Room 3:28
A2 Complicated Girl 3:38
A3 Bell Jar 3:20
A4 Something To Believe In 4:20
A5 Eternal Flame 3:56
A6 Be With You 3:01
B1 Glitter Years 3:39
B2 I'll Set You Free 4:27
B3 Watching The Sky 4:11
B4 Some Dreams Come True 3:25
B5 Make A Play For Her Now 3:45
B6 Waiting For You 3:36
B7 Crash And Burn 2:36
Credits:
Engineer [Additional] – Ken Felton
Harmonica – Tommy Morgan
Keyboards [Additional] – David White, Walker Igleheart
Keyboards, Programmed By – Phil Shenale
Mastered By – Doug Sax
Mixed By – Frank Filipetti
Noises – Darryl Citizen
Percussion – Paulinho Da Costa
Producer – Davitt Sigerson
Recorded By – John Beverly Jones
Saxophone, Guitar [Classical] – David Lindley
Tabla – Jim Snodgrass
Discogs Url:
http://www.discogs.com/Bangles-Everything/release/2079714
Review

by Mark Deming

Released in 1985, Different Light elevated the Bangles to pop stardom, but at a price – it was a significantly less interesting and cohesive album than their debut, All Over the Place, and the production as well as the addition of outside musicians and songwriters robbed the group of a great deal of its fire and personality. In many respects, 1988's Everything was more of the same, but success seems to have emboldened the Bangles just a bit – while producer Davitt Sigerson still keeps the sound slick and radio-ready and a flock of guest musicians were brought in for the sessions, the album's approach seems less inclined to smother the group's identity, and the West Coast garage and folk-rock accents of their earlier work come back into the picture, albeit in muted form. A number of outside songwriters were brought in to work up material for Everything, but each of them collaborated with at least one member of the group, and while it's anyone's guess how Vinnie Vincent was tapped for this project, the songs suit the group better than, say, "Manic Monday" or "Walk Like an Egyptian." "Complicated Girl," "Be with You," and "Some Dreams Come True" are fine songs and strong performances if you can look past the studio gingerbread, and while Susanna Hoffs was positioned front and center on the album's two singles, "Eternal Flame" and "In Your Room," they at least suited her vocal style and the latter is an irresistibly hooky rocker. "Glitter Years" is a fun and high-kicking salute by Michael Steele to her days in the Runaways, and if the Bangles had to have another guitarist imposed upon them, David Lindley was a far better match than most. In many respects, Everything is a work dominated by compromises, but at the very least it allowed the Bangles a shade more freedom and autonomy than Different Light, and of the two it's easily the better album, though it still falls well short of the promise of their first recordings.

allmusicguide

=Hardware=
Ultrasonic cleaned LP>
Shure M97xE>
Thorens TP 16 MK III Tonearm>
Thorens TD 126 MK III Turntable>
Handcrafted low capacitance custom cables, polyethylene insulated twinaxial conductors>
Kenwood C1 Custom Revision I>
- Phono Stage input and RIAA equalisation capacitors replaced by Styroflex and Polypropylen types resp.
- Electrolytic capacitors not mounted by manufacturer onto the RIAA stage power Supply refitted (Philips NOS types)
- All electrolytic capacitors in signal chain replaced by foil capacitors
- All old JRC OpAmps replaced by Burr Brown (Phono Stage) and Analog Devices OpAmps resp.>
Handcrafted low capacitance custom cables, polyethylene insulated twinaxial conductors>
Audiotrak Prodigy 7.1 HiFi w/ AD712 OpAmps @ 24/96>
HDD
=Software=
Adobe Audition 3.0
Trader´s Little Helper (FLAC)
+16Bit Version:
Weiss Saracon 01.61-27
Dither: POWr3

Date of rip: 2011-08-06
Please keep the info sheet included if you share this!


If you have problems extracting the RAR files on your HD, please verify these checksums. If they do not match, redownload the not-matching part and try again.

(copy & paste to your editor and save as *.md5 in the folder where the RAR files are located)

15ae762d60a2ab4aff74d9ca959a638b *FHQA-Ba-Ev-24B.part1.rar
c0b975fea7cdd4d1146ee736274eb15b *FHQA-Ba-Ev-24B.part2.rar
de95df5b6372ced8801a88c825b9362e *FHQA-Ba-Ev-24B.part3.rar
244e1221fb23059577960ca1e230a85b *FHQA-Ba-Ev-24B.part4.rar
1d2342bc151ae5914750e29c338fd2c2 *FHQA-Ba-Ev-24B.part5.rar

24Bit